Hey there, readers! Let me give you the rundown on me and this blog 'o mine.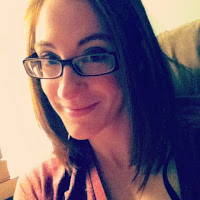 I'm Kelly, 36 years old, Connecticut native and western New York resident. I've been married 12 wonderful years, and I have a completely-freaking-adorable 8-year-old son (Small Fry) and an equally-freaking-adorable 5-year-old son (Tater Tot). I'm a stay at home mom to those two ruffians, and my reading life is largely defined by their chaos. :)
I started this blog in August 2012 after a long internet blogging history. From LiveJournal, to MySpace, to Blogger, and Wordpress (and now back to Blogger), I've been around. However, all of my past blogs have been personal/life blogs, with book posts thrown in. I started to realize I was pretty tired of talking about myself all the time (spoiler: my life is not that captivating). Book posts were my favorites to write, and hence,
The Well-Read Redhead
.
All subject matter around here was pretty much 100% book related, until March 2015, when I started to train for the Mystic Half Marathon. I had just completed my first half in September 2014, and was starting to take running a bit more seriously. So, I started a weekly Sunday feature called
The Well-Read Runner
to chronicle my training efforts.
Once the Mystic Half was over, I realized I kinda liked writing about running. And I still liked writing about reading. So I have kept the Well-Read Runner feature (not only on Sundays anymore), and still talk about books, too.
I seem to be cultivating an interesting blog niche for myself, with running and reading (of course, not to be outdone by the queen of that niche, Tara at
Running n Reading
), but other than my family, they are the biggest things in my life. So I hope you enjoy reading about them as much as I enjoy sharing them. :)
You can also find me on:
Goodreads
Instagram
@thewellreadrunner
and
Twitter
@TheWRRedhead
Email me at info@pvd-ri.com!