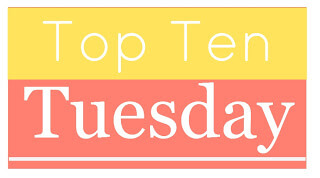 It's been a long time since I jumped in with a Top Ten Tuesday topic (hosted by
The Broke and the Bookish
). This week's focus is...
Ten Books I've Recently Added to the TBR Pile
So many great books have been recommended to me lately! I thought this would be a good excuse to share.
1. A Little Life by Hanya Yanagihara
Bloggers are abuzz about this one, y'all. I've heard you should have your tissues handy.
2. Missoula: Rape and the Justice System in a College Town by Jon Krakauer
I've already talked about how excited I am for this book several times. And here I am talking about it again! Less than a month til release date!
3. All the Light We Cannot See by Anthony Doerr
Because literally everyone has read it but me.
4. Inside the O'Briens by Lisa Genova
I loved Lisa Genova's work BEFORE Julianne Moore took it to the silver screen. :) New release comes out April 7th!
5. Smoke Gets in Your Eyes: And Other Lessons from the Crematory by Caitlin Doughty
An insider's guide to mortuary science from a 20-something mortician. I am morbidly fascinated.
6. Tales from Another Mother Runner by Sarah Bowen Shea and Dimity McDowell
Because running. And motherhood. Change the title to
Another Mother Runner Reader
and it's my autobiography!
7. All the Birds, Singing by Evie Wyld
This book was recommended to me when I put the call out to my bloggy friends for some ideas for my real-life book club. It was not chosen by our group, but I'm still dying to read it. It sounds very emotional and intricate...I am intrigued.
8. Dept. of Speculation by Jenny Offill
I heard a rumor that my friends over at
The Socratic Salon
are discussing this one soon. That's enough for me to get on board!
9. Consider the Fork by Bee Wilson
Not a new release, but I just heard about it and we all know how much I simply adore food-related nonfiction.
10. My Sunshine Away by M.O. Walsh
This is another one that I heard requires tissues in the vicinity. I just got it from the library, so I'll keep you posted!
What's new to YOUR reading pile these days?