Title:
Mystic Summer
Author: Hannah McKinnon
Publisher: Atria
Publication Date: June 7, 2016
Source: copy received for honest review through TLC Book Tours
Plot Summary from Goodreads:
Since finishing graduate school, Maggie Griffin has worked hard to build an enviable life in Boston. She's an elementary school teacher in a tony Boston suburb, a devoted sister, and a loving aunt. With her childhood best friend's wedding quickly approaching and her own relationship blossoming, this is the summer she has been waiting for.
But when Maggie's career is suddenly in jeopardy, her life begins to unravel. Stricken, Maggie returns home to seaside Mystic, Connecticut, where she expects to find comfort in family and familiarity. Instead, she runs into Cameron Wilder, a young man from her past who has also returned home, and whose life has taken a turn that puts Maggie's city struggles in harsh perspective. When tragedy strikes for Cameron, Maggie is faced with big decisions as she weighs what matters most and strives to stay true to the person she's become.
Set against the gorgeous backdrop of a New England summer when past and present collide,
Mystic Summer
is a gorgeous novel about looking back, moving forward, and the beauty that blooms when fate intervenes.
My Review:
I haven't read a lot of beachy romances lately, but when I saw the title of
Mystic Summer
and realized it was set in Mystic, Connecticut, there was NO way I could turn it down! Nothing like a hometown (well, almost hometown...I grew up in next-door Groton, but spent a fair amount of my youth hanging around Mystic) read to kick off the summer.
Even though my main attraction here was the setting, I ended up loving the story itself. Maggie is a great protagonist--she's a smart woman, but makes a fair amount of mistakes as she navigates this uncertain time in her life. I appreciate that she isn't a perfect character who never fumbles or questions her decisions. She also finds herself in a rather messy love triangle, the results of which I found satisfying without being corny or predictable. There may not be anything groundbreaking or heart-stopping to this novel, but it's got BEACH READ written all over it. Fun characters, summer flings, high school nostalgia, and even a wedding thrown in--what else could you ask for? I was able to read this in a few small sittings, and it was a great choice at a time in my reading life when I really needed a smartly-written, yet lighthearted novel.
As a local, I'll say that McKinnon's ability to bring out the atmosphere of the town was admirable. I loved all the shout-outs to nearby shops and landmarks (Bank Square Books, Harp and Hound, the drawbridge, woohoo!). However, I am morally obligated to point out a few inaccuracies, though I'll keep the list short in order to not sound TOO picky: based on where Maggie lives, she and her friends should be alumni of Fitch High (GO FALCONS!!) not Stonington High, the Naval Base is in Groton (not New London), and there is NO local resident who eats at Mystic Pizza nearly as often as Maggie and her friends do (tourist trap! haha). Okay, I'm done. Told you I was being picky. ;)
Anyway, since today is the second official day of summer, I'm recommending this one for your poolside read list for sure!
As always, much thanks to Lisa and TLC Book Tours for including me on this tour.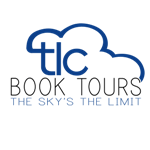 Want to find out more? Check out the other blogs on this book tour HERE. And connect with Hannah McKinnon via Twitter and Facebook.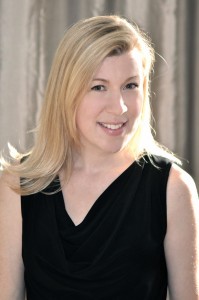 GIVEAWAY TIME!!
The publisher has made 1 copy of Mystic Summer available to be won by one of my lucky readers. Just fill out the Rafflecopter below! US/Canada entrants only please, giveaway ends 6/28/16.
a Rafflecopter giveaway