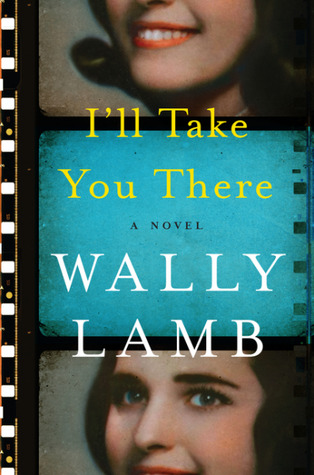 Title:
I'll Take You There
Author: Wally Lamb
Publisher: Harper
Publication Date: November 22, 2016
Source: copy received
from
TLC Book Tours
in exchange
for an honest review
Plot Summary from Goodreads:
I'll Take You There
centers on Felix, a film scholar who runs a Monday night movie club in what was once a vaudeville theater. One evening, while setting up a film in the projectionist booth, he's confronted by the ghost of Lois Weber, a trailblazing motion picture director from Hollywood's silent film era. Lois invites Felix to revisit—and in some cases relive—scenes from his past as they are projected onto the cinema's big screen.
In these magical movies, the medium of film becomes the lens for Felix to reflect on the women who profoundly impacted his life. There's his daughter Aliza, a Gen Y writer for
New York Magazine
who is trying to align her post-modern feminist beliefs with her lofty career ambitions; his sister, Frances, with whom he once shared a complicated bond of kindness and cruelty; and Verna, a fiery would-be contender for the 1951 Miss Rheingold competition, a beauty contest sponsored by a Brooklyn-based beer manufacturer that became a marketing phenomenon for two decades. At first unnerved by these ethereal apparitions, Felix comes to look forward to his encounters with Lois, who is later joined by the spirits of other celluloid muses.
Against the backdrop of a kaleidoscopic convergence of politics and pop culture, family secrets, and Hollywood iconography, Felix gains an enlightened understanding of the pressures and trials of the women closest to him, and of the feminine ideals and feminist realities that all women, of every era, must face.
My Review:
It's no secret that I am a huge Wally Lamb fan, and have been for some time. As mentioned in previous reviews of his work, he sets all of his fiction in and around the not-so-fictional town of Three Rivers, Connecticut. I say "not-so-fictional" because if you're a southeastern CT native (like me!), you can see that Three Rivers mirrors Norwich, CT rather closely (and Three Rivers is the name of the community college in that town). Anyway, I always get a kick out of seeing familiar landmarks in Lamb's writing, and that paired with his talent for crafting intense family dramas has made me a long-time Lamb fan.
So, here comes his new release! And of course I'm all over it. To be honest, didn't even really read the description that closely. Wally Lamb is just one of those authors where I know when I see his name on a cover, I want to read it.
In the end, I found this novel to be quite different from his other fiction work. A few points of difference were obvious early on: this novel is quite a bit shorter than his others, so the prose is a bit more succinct, the characters less fleshed out. Also, ghosts. There are ghosts in this book. Totally was not expecting the supernatural element (my fault, like I said...I should have read the description!). While it wasn't my favorite thing about the novel, I did appreciate how Lamb used the ghosts to teach readers about an often-forgotten segment of Hollywood's history (that of its early female directors). Even beyond the ghosts, there is quite a bit of thought-provoking history woven into this novel, and that was one of its biggest strengths.
However, the biggest difference between this book and Lamb's others, for me, was its lack of subtlety. This is not a novel that encourages you to think very hard, which was a big disappointment for me as a reader. The overarching themes of the novel (women's rights, feminism, etc) are hammered so hard, I had a headache by page 10. I'm not saying that these themes aren't relevant and important (hi, talking to you, President-Elect), but I wish they had been allowed to flower within the prose more naturally. Instead, because the novel was so much shorter than Lamb's others, I quickly wondered if that meant he had to do away with the thoughtful, more drawn-out narrative that fans of his work are likely used to, and instead fell back on this more directive writing to make sure his points got across.
Overall, this was an enlightening read, and Lamb proves that he still has his flair for historic detail and convoluted family relationships. However, I have to admit that it's likely my least favorite of his fiction works thus far. For me, that still means 3 stars on Goodreads though! This may work for someone who wants to try a Lamb novel but is not ready for one of his longer tomes.
As always, much thanks to Trish at TLC Book Tours for including me on this tour!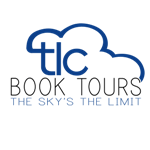 Want to find out more?