Title:
All Stories Are Love Stories
Author: Elizabeth Percer
Publisher: Harper
Publication Date: March 22, 2016
Source: copy received for honest review through TLC Book Tours
Plot Summary from Goodreads:
On Valentine's Day, two major earthquakes strike San Francisco within the same hour, devastating the city and its primary entry points, sparking fires throughout, and leaving its residents without power, gas, or water.
Among the disparate survivors whose fates will become intertwined are Max, a man who began the day with birthday celebrations tinged with regret; Vashti, a young woman who has already buried three of the people she loved most . . . but cannot forget Max, the one man who got away; and Gene, a Stanford geologist who knows far too much about the terrifying earthquakes that have damaged this beautiful city and irrevocably changed the course of their lives.
As day turns to night and fires burn across the city, Max and Vashti—trapped beneath the rubble of the collapsed Nob Hill Masonic Auditorium—must confront each other and face the truth about their past, while Gene embarks on a frantic search through the realization of his worst nightmares to find his way back to his ailing lover and their home.
My Review:
As many of you know by now, I am a sucker for any book that gets compared to another book that I already enjoyed. Which I KNOW is unfair, because if every novel that was "the next
Gone Girl
" was REALLY the next
Gone Girl
, there would be about eleventy billion
Gone Girl
s. But I am nothing if not consistent.
All Stories Are Love Stories
has drawn some comparison to
Station Eleven
, so really I did not need to know more--sign me up, I wanna read it.
I quickly realized that (as with most book jacket comparisons) the similarities between
All Stories Are Love Stories
and
Station Eleven
end pretty quickly. They both have a bit of a post-apocalyptic feel to them:
Station Eleven
's is literal, as the civilized world ends after a deadly virus, but in
All Stories Are Love Stories
, the feeling is figurative, as the characters struggle through death and disaster after an earthquake ("the big one") hits San Francisco. Beyond that comparison, I think it's safe to say that Elizabeth Percer's new novel has a life of its own.
This novel is interesting because it feels like two separate stories (and I'm not referring to the 2 different primary plot lines: Max & Vashti vs. Gene). There's the disaster story of the earthquake, which is formidable and striking in its own right. But then, against this fiery backdrop, you also have the more intricate human stories within it: the love stories, if you will. Max and Vashti's relationship is definitely the most captivating, as they reunite after a sad separation that unravels slowly for the reader. (Admittedly, sometimes too slowly--I liked their connection, but often wondered why the details of their history together had to be pulled out so painstakingly.) But there's also Gene, fighting his way back to his husband Franklin; Ellen, a TV reporter who is trying to decide exactly how much she loves her job; and a group of mismatched survivors trapped in a downtown theater, trying to navigate each other as they also navigate a way out.
None of these "love" stories would be as impactful without the larger earthquake story behind them. This disastrous scenario creates a sort of do-or-die situation that forces each character to show their true self, and address the nitty-gritty details of their relationships.
Sounds pretty unique, right? It most certainly is. However, I have to admit that this probably won't be a novel that sticks with me for very long. I like the unusual blend of characters that it brings together, and the earthquake situation is written with a degree of detail that shows a fair amount of research on Percer's part. That said, the mental narratives of some of the characters were a bit too drawn out for me at times. I don't mind an introspective novel, but when there's constant musing without much forward motion, I start to drift, and that was the case here.
My final verdict was a 3-star Goodreads review: a solid, distinctive novel with a lot of intriguing detail, but a bit too run-on at times to make it stand out in for me. However, if more reflective, lingering prose is your thing, this may still be up your alley.
As always, much thanks to Trish and TLC Book Tours for including me on this tour!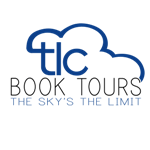 Want to find out more? Check out the other blogs on this book tour HERE. And connect with Elizabeth Percer via her website and Facebook.