Title:
The Girl in the Red Coat
Author: Kate Hamer
Publisher: Melville House
Publication Date: February 16, 2016
Source: copy received for honest review through TLC Book Tours
Plot Summary from Goodreads:
Newly single mom Beth has one constant, gnawing worry: that her dreamy eight-year-old daughter, Carmel, who has a tendency to wander off, will one day go missing.
And then one day, it happens: On a Saturday morning thick with fog, Beth takes Carmel to a local outdoor festival, they get separated in the crowd, and Carmel is gone.
Shattered, Beth sets herself on the grim and lonely mission to find her daughter, keeping on relentlessly even as the authorities tell her that Carmel may be gone for good.
Carmel, meanwhile, is on a strange and harrowing journey of her own—to a totally unexpected place that requires her to live by her wits, while trying desperately to keep in her head, at all times, a vision of her mother …
Alternating between Beth's story and Carmel's, and written in gripping prose that won't let go, The Girl in the Red Coat—like Emma Donoghue's Room and M. L. Stedman's The Light Between Oceans—is an utterly immersive story that's impossible to put down . . . and impossible to forget.
My Review:
That word "immersive" from the last line of the plot summary is COMPLETELY on point. I was immersed, steeped, saturated in this story.
The Girl in the Red Coat
will have you working your page-flipping fingers at Olympic pace.
I went into the novel a bit unsure, because as much as I loved the book's description, the first couple of chapters didn't hook me right away. I think this is because Carmel and Beth are such unusual protagonists that it took me a while to get a good grip on their personalities. I didn't understand their peculiarities (especially Carmel's) until I went further into the book. However, by the time of Carmel's disappearance, my initial hesitations had vanished, allowing me to sink into the story.
The novel alternates between Carmel and Beth's POVs, and Hamer writes them in a way that creates a strong connection between the two, even when they are physically separated. The mother-daughter bond and its many complexities would be a great discussion point for any book clubs that pick this one up. That said, I did find Carmel's POV to be more gripping for the reader than Beth's--Carmel's situation stays fluid and unpredictable for most of the book, while Beth's chapters started to become a bit repetitive after a while, without as much forward motion. This wasn't a deal-breaker for me in terms of enjoying the story, but it was worth noting that I often flew through Beth's chapters to get more of Carmel.
It's worth noting that the conclusion is very open-ended--so if that's not your cup of tea, you've been warned. However, I LOVED all of the unanswered questions at the end, because they left me with so much to ponder about the various relationships in the novel.
Overall,
The Girl in the Red Coat
was a super fun read. It's an excellent thriller, with many of the riveting plot elements that you've loved in other books of the genre, but also with so many unique twists and turns that it won't be a novel easily forgotten.
As always, much thanks to Lisa and TLC Book Tours for including me on this tour!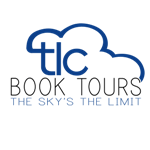 Want to find out more? Check out the other blogs on this book tour HERE.
GIVEAWAY TIME!! TLC Book Tours is giving away one copy of The Girl in the Red Coat to one of my lucky readers. US/Canada entrants only. Giveaway ends 3/23/16. Enter with the Rafflecopter below!
a Rafflecopter giveaway