Title:
He Will Be My Ruin
Author: K.A. Tucker
Publisher: Atria
Publication Date: February 2, 2016
Source: copy received for honest review through TLC Book Tours
Plot Summary from Goodreads:
Twenty-eight-year-old Maggie Sparkes arrives in New York City to pack up what's left of her best friend's belongings after a suicide that has left everyone stunned. The police have deemed the evidence conclusive: Celine got into bed, downed a bottle of Xanax and a handle of Maker's Mark, and never woke up. But when Maggie discovers secrets in the childhood lock box hidden in Celine's apartment, she begins asking questions. Questions about the man Celine fell in love with. The man she never told anyone about, not even Maggie. The man who Celine herself claimed would be her ruin.
On the hunt for answers that will force the police to reopen the case, Maggie uncovers more than she bargained for about Celine's private life—and inadvertently puts herself on the radar of a killer who will stop at nothing to keep his crimes undiscovered.
My Review:
I haven't jumped into the mystery genre in a while, but I was happy to give this one a shot after reading that description. I'm new to K.A. Tucker's work, but recognized her name, and this was a great first novel of hers to jump into.
He Will Be My Ruin
combines a sassy protagonist, several shady suspects, and of course, a few good red herrings along the way. I was pleasantly surprised by the end result.
At first, I thought for sure that I had this mystery all figured out from the get-go. I had it narrowed down to two possible suspects, and couldn't see how Tucker would manage to have it NOT be so predictably one of them. However, even though I kept going back to my two main targets, by the end of the book I had suspected EVERYBODY (except maybe Maggie) at least once. Tucker builds just enough oddity into each character that it's easy to concoct a motive for nearly any of them. Plus, she creates unexpected side plots that flesh out the mystery more and more as the novel goes on. I won't give away the ending, but I'll say that it was a spectacular finish that left me happy to have gone on the journey to get there.
This review is about as straightforward as it gets: if you love a good whodunit, with lots of quirky characters and a little bit of romantic spice thrown in, then
He Will Be My Ruin
is a good bet.
As always, much thanks to Lisa and TLC Book Tours for including me on this tour!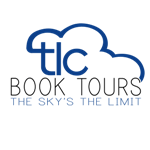 Want to find out more? Check out the other blogs on this book tour HERE. And connect with K.A. Tucker via her website, Twitter, and Facebook.