Title:
Five Night Stand
Author: Richard J. Alley
Publisher: Lake Union Publishing
Publication Date: May 12, 2015
Source: copy received for honest review through TLC Book Tours
Plot Summary from Goodreads:
Legendary jazz pianist Oliver Pleasant finds himself alone at the end of his career, playing his last five shows, hoping the music will draw his estranged family back...
Frank Severs, a middle-aged, out-of-work journalist, is at a crossroads as his longtime dreams and marriage grind to a standstill...
And piano prodigy Agnes Cassady is desperately grasping for fulfillment before a debilitating disease wrenches control from her trembling fingers...
When Frank and Agnes come to New York to witness Oliver's final five-night stand, the timeless force of Oliver's music pulls the trio together. Over the course of five nights, the three reflect on their triumphs and their sorrows: families forsaken, ideals left along the wayside, secrets kept. Their shared search for meaning and direction in a fractured world creates an unexpected kinship that just might help them make sense of the past, find peace in the present, and muster the courage to face the future.
My Review:
Five Night Stand
is the perfect read to accompany a sip of your favorite drinky-drink after a long summer day. This story felt like jazz itself: soulful, melodious, and smooth. There isn't anything particularly earth-shattering that happens in the plot--no huge reveal or shocking twist to hang your hat on. Instead, I found myself enjoying the way Agnes', Frank's, and Oliver's lives came together as their journeys intersected in increasingly intimate ways.
It took me a while to get a good read on each of the characters. With Agnes and Frank, it was because they both seemed so much older than their actual ages. Agnes, coping with a neuro-degenerative disease at the young age of 22, has hardened herself to many of the trivialities of life as she tries to make peace with the short time she has left. On the other hand, Frank, in his mid-forties, is faced with a sudden lay-off, and must decide what his life's direction will be now that his work is suddenly gone. Their fortunate meeting in New York with jazz-virtuoso Oliver Pleasant puts them both on a path to find some peace.
I'll admit that this book was a little outside my comfort zone (I'm not particularly up on my jazz knowledge, nor am I very musical in general), but the story within these pages has an appeal even for the most musically-unskilled readers. The relationships here are poignant, while the prose itself is quite subtle, and all together it makes for a very enjoyable read.
As always, much thanks to Lisa and TLC Book Tours for including me on this tour!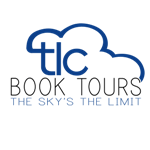 Want to find out more? Check out the other blogs on this book tour HERE. And connect with Richard J. Alley on Facebook, Twitter, and his website.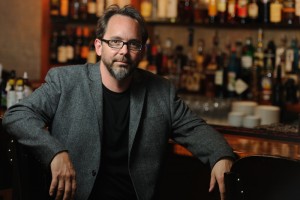 GIVEAWAY TIME! One lucky reader (in the US/Canada) can win a copy of Five Night Stand for their very own. Just enter using the Rafflecopter below. Giveaway ends June 11!
a Rafflecopter giveaway