Title:
The Daughter
Author: Jane Shemilt
Publisher: William Morrow
Publication Date: March 3, 2015
Source: copy received for honest review through TLC Book Tours
Plot Summary from Goodreads:
Jenny loves her three teenage children and her husband, Ted, a celebrated neurosurgeon. She loves the way that, as a family, they always know each other's problems and don't keep secrets from each other.
But when her youngest child, fifteen-year-old Naomi, doesn't come home after her school play and a nationwide search for her begins, secrets previously kept from Jenny are revealed.
Naomi has vanished, leaving her family broken and her mother desperately searching for answers. But the traces Naomi's left behind reveal a very different girl to the one Jenny thought she'd raised. And the more she looks the more she learns that everyone she trusted has been keeping secrets.
How well does she really know her sons, her husband? How well did she know Naomi? If Jenny is going to find her, she'll have to first uncover the truth about the daughter she thought told her everything.
Let me give you 5 easy reasons to read this book...hopefully you'll like it as much as I did!
1. The setting.
The story takes place in England and Wales, and while much of it is portrayed as rather dreary and melancholy (appropriate to the tone of the book), I was still swept up in the atmosphere that was created. This was particularly true of the scenes set at Jenny's seaside cottage in Dorset. Despairing yet beautiful...if that makes sense.
2. The tagline.
I've gone on record with
my dismay over books with taglines
, but (after having read the book), I'd say this one is pretty spot on.
"How well do you really know your family?"
I spent so much time trying to figure out where Jenny went wrong with her misconceptions of her children (and her husband, too, but mostly her kids). I mean really, her kids are 100% NOT what she thought they were. At all. As a mom myself, that is a moderately terrifying idea, eh? How can you not know your own kids? What did Jenny do to get to this low point as a mother? I was absorbed by her attempts to find out.
3. The red herrings.
Any good thriller needs to throw you off course a few times, but not
so many times
that it becomes tedious.
The Daughter
finds that perfect balance. There was a bit of time in the middle of the book where I felt like things stalled out (I started to get a tad bored, to be honest), but the last third really picked up steam and gave me enough new material to get excited about the conclusion.
4. The ending.
Because it's awesome. I was afraid that the book was going to peter out after building so much good suspense (it had the potential to go that way, to take the easy way out), but I was delighted by the unexpected turn at the finale. Didn't see it coming, and that's always a win for me.
5. The...daughter.
Not to be cheesy and use the title as a list item, but Naomi was such an interesting character. I spent a lot of time trying to figure her out. I didn't have her completely pegged by the end, but that's half the fun: trying to unravel her mysteries and get inside her head, even after the last page.
As always, much thanks to Trish and TLC Book Tours for including me on this tour!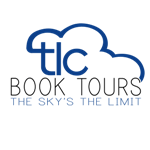 Want to find out more? Check out the other blogs on this book tour HERE. And connect with Jane Shemilt on Twitter.