Hello, my lovely readers! Just a quick post to let you know that today was the long-awaited day...I got to attend Jodi Picoult's kickoff event for the release of her new book,
The Storyteller
! I don't have time to do a full write-up now, but it is forthcoming and FULL OF AWESOME.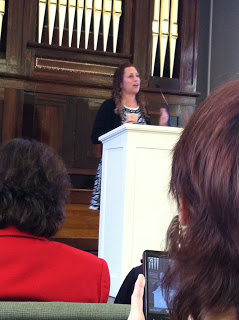 I had an amazing time, and Jodi Picoult might be the nicest person evs. That's a big claim but I'll stand behind it.
More to come, and in the meantime, GO BUY THIS BOOK!! Because I can.not.wait. to devour my (signed, say whaaat) copy myself and I want to babble about it to all of you!