Title:
Mendocino Fire
Author: Elizabeth Tallent
Publisher: Harper
Publication Date: October 20, 2015
Source: copy received for honest review through TLC Book Tours
Plot Summary from Goodreads:
The son of an aging fisherman becomes ensnared in a violent incident that forces him to confront his broken relationship with his father. A woman travels halfway across the country to look for her ex-husband, only to find her attention drawn in a surprising direction. A millworker gives safe harbor to his son's pregnant girlfriend, until an ambiguous gesture upsets their uneasy equilibrium. These and other stories—of yearning, loss, and tentative new connections—come together in
Mendocino Fire
, the first new collection in two decades from the widely admired Elizabeth Tallent.
Diverse in character and setting, rendered in an exhilarating, exacting prose, these stories confirm Tallent's enduring gift for capturing relationships in moments of transformation: marriages breaking apart, people haunted by memories of old love and reaching haltingly toward new futures. The result is a book that reminds us how our lives are shaped by moments of fracture and fragmentation, by expectations met and thwarted, and by our never-ending quest to be genuinely seen.
My Review:
I am so impressed by this collection of short fiction. While some short story collections show a great deal of variety in tone, in
Mendocino Fire
, Tallent has put together a cohesive group of tales with such similarity in atmosphere that the transition from one to the next is incredibly smooth. However, just because the overall feel of each story is similar, does not mean that they all don't have unique subjects and merits. While many themes recur throughout the book (marital strife, loss, familial discontent), each story has a perspective that's all its own.
I enjoyed the subtleties in Tallent's writing style. I found myself re-reading passages at times in order to make sure they could fully sink in. While the primary 'moral' of each story is made quite clear by the time you reach the end, there are always several smaller, less obvious lessons for your brain to chew on as well. I never object to a book that makes me think! Each story explores a different aspect of romantic and family relationships--often aspects that are uncomfortable, or difficult to admit to. Even so, Tallent approaches each one with an impressive level of thoughtfulness and depth.
If I had to pick a favorite (because don't we always have to pick a favorite in a short story collection)? I'd have to go with "Mystery Caller". A woman (divorced, but now remarried with kids) occasionally calls her ex-husband, but never says anything when he answers. The result is surprising, sad, but a little bit comforting as well.
Fans of short stories need to put this one on the radar. It's certainly not an uplifting read (that atmosphere I talked about before? Pretty heavy.), but if you don't mind that, this is an excellent collection to devour.
As always, much thanks to Trish and TLC Book Tours for including me on this tour!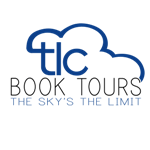 Want to find out more? Check out the other blogs on this book tour HERE.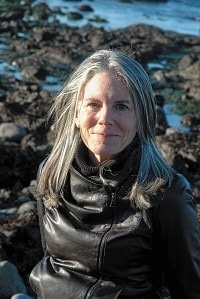 Elizabeth Tallent