Title:
Early Decision
Author: Lacy Crawford
Publisher: William Morrow
Publication Date: August 27, 2013
Source: copy received for honest review through TLC Book Tours
Plot Summary from Goodreads:
In
Early Decision
, debut novelist Lacy Crawford draws on 15 years of experience traveling the world as a highly sought-after private college counselor to illuminate the madness of college admissions.
Working one-on-one with Tiger-mothered, burned-out kids, Anne "the application whisperer" can make Harvard a reality.
Early Decision
follows five students over one autumn as Anne helps them craft their college essays, cram for the SATs, and perfect the Common Application. It seems their entire future is on the line—and it is. Though not because of Princeton and Yale. It's because the process, warped as it is by money, connections, competition, and parental mania, threatens to crush their independence just as adulthood begins.
Whether you want to get in or just get out, with wit and heart,
Early Decision
explodes the secrets of the college admissions race.
My Review:
You've probably heard me mention a few times that my (recently on hiatus) professional career is in higher education. Specifically, I worked on the administrative side of things: student advising, retention, involvement, etc. My husband works in the same field, and several years ago he had the idea for the two of us to start a college application consulting business. Long story short, we never got it off the ground (thanks, 2008 recession), but I have often wondered what life would be like if we had gone down that road.
Now, along came
Early Decision
, and you can see why I quickly snapped it up. I should first highlight the fact that this book is a work of fiction--the description doesn't make that immediately clear, but a passage at the beginning of the book does. The author, Lacy Crawford, used to be a college consultant herself, so though the work is fictional, it definitely has an air of authenticity about it.
The main character, Anne, is a college admissions consultant to wealthy Chicago high school students and their families. She has to deal with entitled students, pushy parents, and the ever-moving targets of college admissions expectations. Not to mention, her own messy life--unclear career goals, a largely absent boyfriend, bitchy neighbors, etc.
All of these competing forces caused me to get sucked into the novel very quickly. I love a book that elicits strong emotions in me as a reader, and this one certainly did--because I was constantly feeling
infuriated
at the students and parents (especially the parents!) that Anne had to battle in her quest to assist these kids on their way to college.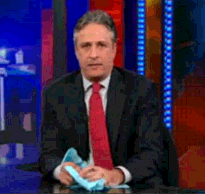 Best interpretation of me every time a parent in the novel re-wrote their kid's college application essay
(Side note: college consulting was probably not for me if "fury" was a common emotion while reading.)
Each of the five students she works with in the novel have their own obstacles to overcome, and Crawford does a great job crafting the unique dramas in which they find themselves entangled. I stayed up way too late a few nights reading, in a desperate attempt to find out what happened next with their application woes.
The writing is fantastic--Crawford has a way with words that will leave you feeling dazzled by her prose. (I think she may have polished a few students' essays in her day, eh?) However, one downside is that I found the nuances in some of the character dialogue to be confusing and misleading. There were several confrontational conversations between characters that left me scratching my head when they were over...like, "Huh? Why did that character walk away angry? Did I miss something here?" At first I thought this was just me not being a careful enough reader, but after it happened 2-3 more times, I didn't think it was me anymore. The dialogue itself wasn't an issue, but the underlying emotions of the characters were often fuzzy, their reasons for being upset after a conversation unclear. This disconnect was frustrating at times, especially when I had to wait another chapter or two before I could figure out what the author was trying to convey.
This is not a book of all happy endings, which I appreciated (even if it did mean sadness for some of my fave characters). College admissions can be fraught with uncertainty and disappointment, and Crawford makes sure to highlight that. I was especially happy with the way she chose to wrap things up in the epilogue. I don't always want my endings put together in tight packages, but in this case, I appreciated that all the loose ends were tied up.
Overall: I loved the characters, the eloquent writing (minus some conversational bits), the way the drama heightens throughout the novel. I think the subject matter will appeal to a wide range of readers: high school students thinking about college, college students themselves, any adult who's been to college, parents who are helping their kids with the application process...the list goes on. Despite the confusing dialogue here and there, I was glued to this one from start to finish, and I hope Lacy Crawford goes on to write more novels in the world of higher ed! Always a subject I'm happy to explore.
Much thanks to Trish and TLC Book Tours for including me on this tour!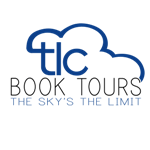 Check out the other blogs on this book tour HERE. And connect with Lacy Crawford on Twitter.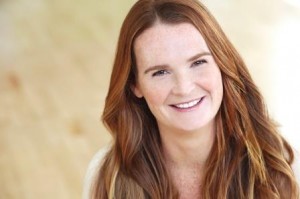 Readers: what are some of your favorite books that focus on the college experience?