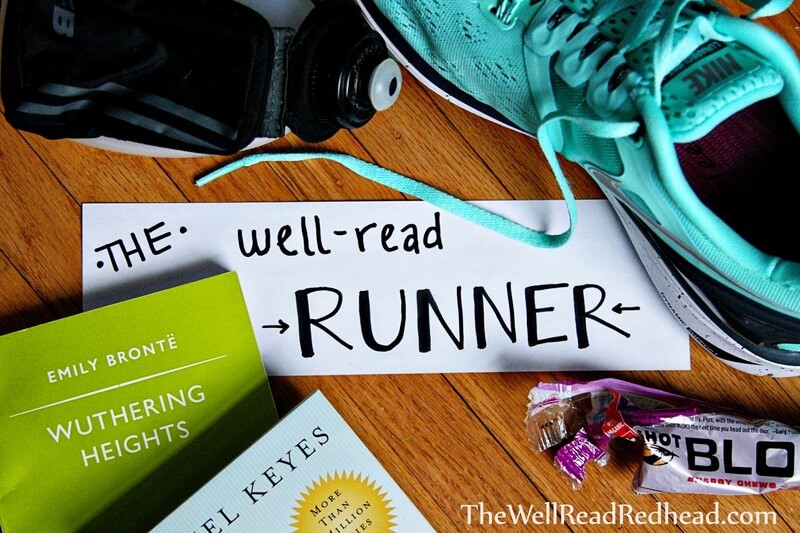 Howdy, runners! I don't do a lot of product reviewing on this blog, but you may remember that I've been on the hunt for AGES for a good
running belt
.
I tried the FlipBelt last spring, and it was an immediate no-go. The claim that you could wear it hip level and it wouldn't ride up was a total bust for me. Then, about a month ago I tried a slimmer Nike run belt. It had two problems: moved around way too much, and it only had 1 pocket. The 1 pocket fit my phone and my Gu just fine, but because the pocket was so slim, taking the Gu out mid-run left me in serious danger of dropping the phone. Not a fan.
So, when I was offered the chance to review the
SLS3 Dual Pocket Run Belt
, I had to say YES, PLEASE. I am tired of my armband!! I can't always carry my hydration pack!! I need another way to carry my phone, nutrition, and extras on the run.
I took the belt out for its first spin on a 5-miler that I did last weekend. It was cold!: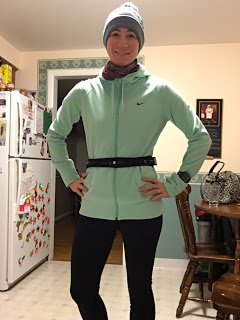 After my FlipBelt and Nike belt experiences, I wore this one higher at waist level, which I thought would bug me at first (I don't want to feel like I'm wearing a fanny pack!!), but it's slim and blends in with my other black running clothes so I don't feel like it's super obvious. You could wear it lower if you want, the belt is adjustable in size...I just haven't had much luck wearing stuff at hip-level. I guess it's just my body type??
I know those pockets look small, but they fit an iPhone with room to spare!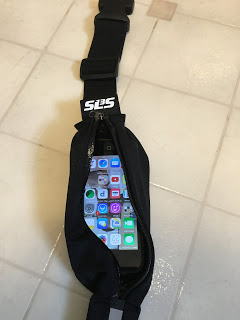 (That's an iPhone 5c in the picture, but I took the photo with my larger iPhone 6s, which fits just fine as well.)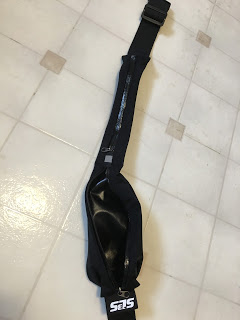 Photo with both pockets (one open, one zipped closed)
On the run, the belt stayed put for the entire 5 miles, and I quickly forgot it was even there. I was afraid that it would move and bunch up my clothes (especially because I had 2 layers on), but that wasn't an issue at all. And the two pockets were awesome: I could reach in and grab my phone (which I kept in a pocket by itself) without worrying that I was going to dislodge my key or ID (in the other pocket).
It seems like I've FINALLY found a
run belt
that is going to work for me. I'd love to complete my next half wearing this instead my chafe-a-riffic armband. :)
Want to try one of these bad boys yourself?
SLS3
is offering a free Dual Pocket Run Belt to a lucky runner/reader of my blog. Just enter using the Rafflecopter below! If you don't win the giveaway, the belt is currently on
crazy-sale
via Amazon ($12.90, 57% off the regular price of $29.90!). Buy it
HERE
.
a Rafflecopter giveaway
(Disclaimer: I received a free belt for posting this review, but all opinions are mine-oh-mine!)