First off, I know...I've been a not-great blogger lately. You've heard all my usual excuses, I won't repeat them, but I promise I am still here, and reading, and loving you (even if I am flippin' horrible at responding to comments right now).
Anyway, a quick post is in order because I have located BOOK NIRVANA and I had to make sure you all knew about it.
This past weekend, I went to New York City for the day for my friend Liz's bridal shower. It was a whirlwind trip. Woke up at 3:45am, fed the baby, left the house by 5am, drove 4.5 hours to the train, took 2 hour train ride to Grand Central, arrived 12:15pm. I had just over 2 hours until the shower, but it was way downtown and I still needed to find some food, so I didn't have a ton of time to sightsee. Thus, I was left wondering: what cool NYC locale is situated between Grand Central and SoHo, that I haven't already seen, where I can spend maybe 45 minutes before this shower?
And it dawned on me.
Strand.
I'd never been to
Strand Bookstore
on Broadway, so I felt a visit was in order. And OH MY STARS, PEOPLE. JUST OH MY STARS.
I walked there, and first thing that hit me was the racks and racks of used books lining the outside sidewalks of the store. Nothing over $2. I just about died right there.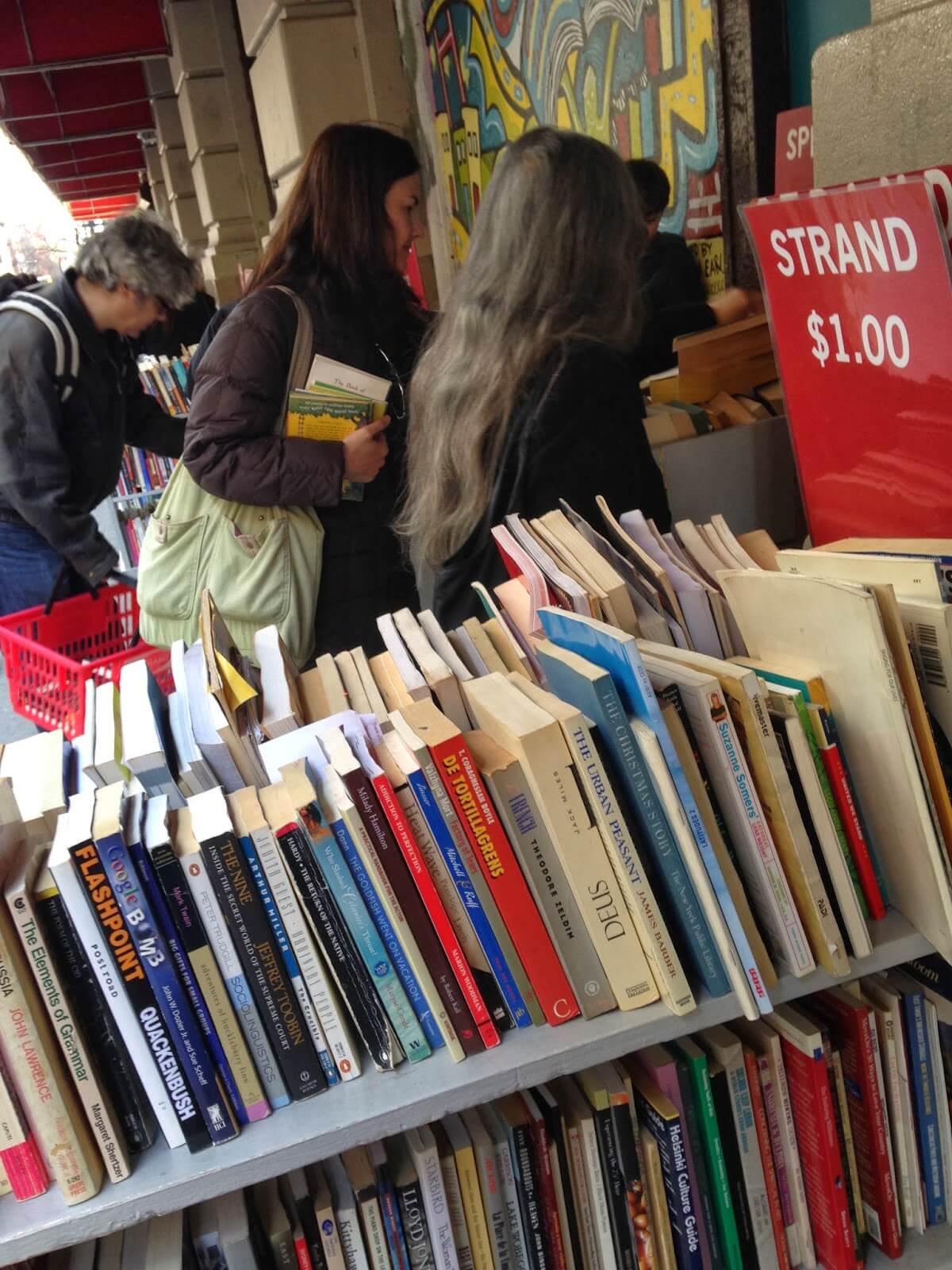 Just thousands and thousands of this.
But then you go inside, and it's three stories of pure amazingess.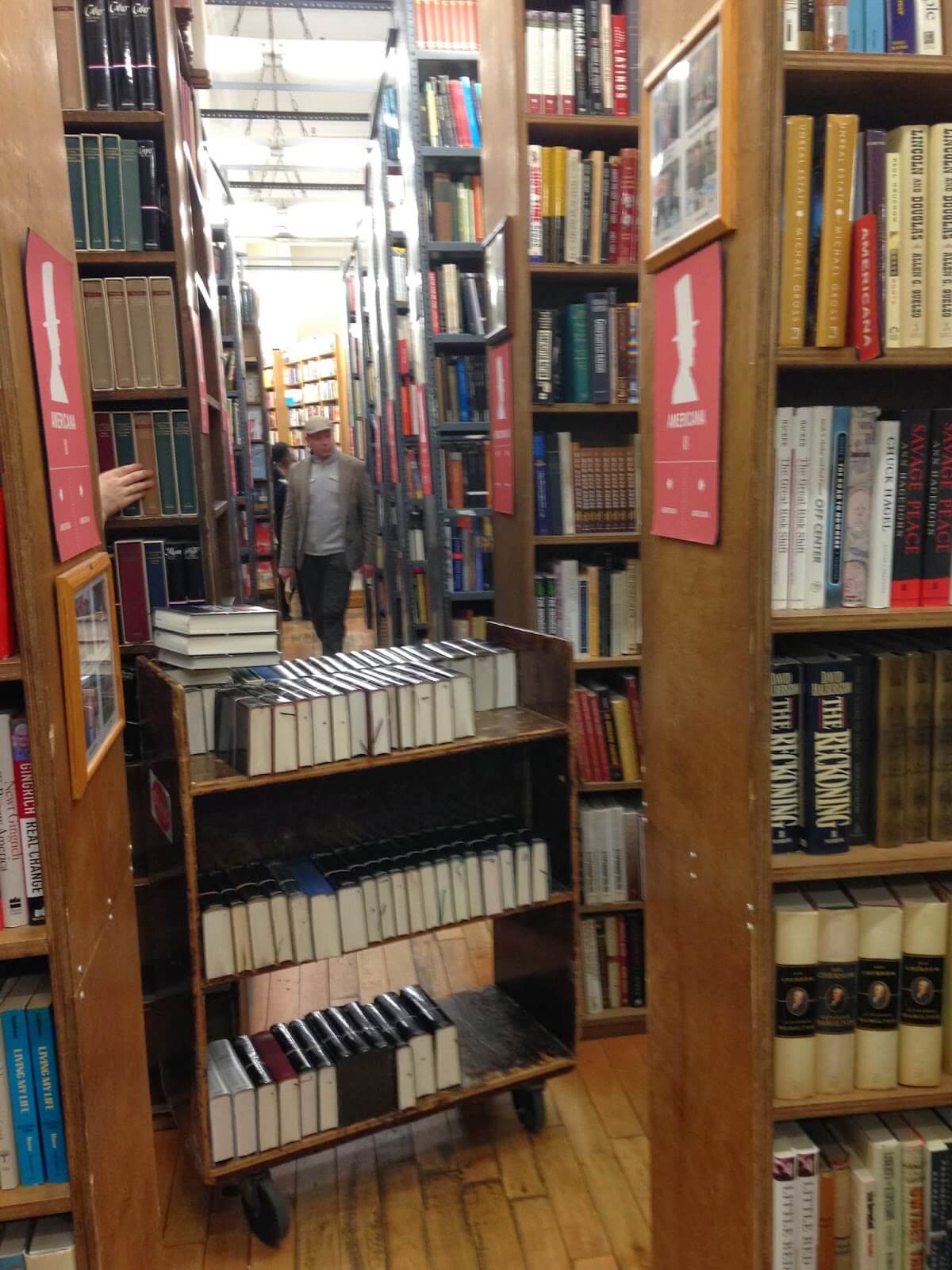 This does not do it justice, but I was too book-drunk to take more pictures.
New books, used books, rare books. Floor-to-ceiling. Three floors. I quickly realized that 45 minutes was not enough time. NO TIME WOULD EVER BE ENOUGH TIME.
I frantically browsed in the time that I had, and managed to find 5 good discount books for myself, plus a cute new kid's book for Small Fry. And a Strand t-shirt for me, because swag.
How I long to return here for hours of book-related fugue state.
Readers, have any of you ever been to Strand? Did you love it as much as I did? And did your shopping companions have to call NYPD to eventually have you removed from the store? (I suspect this often happens to truly hardcore book lovers.)