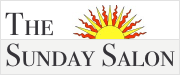 Happy weekend, friends! Instead of the Sunday Post meme, I'm switching over to
Sunday Salon
, which from what I can tell is a bit more fluid and widely-known. Not that many of you care. This is more an explanation for my non-blogger readers who may be unfamiliar with both (but also may not care). :)
ANYWAY, this particular Sunday I am hangin' out in my jammies with my menfolk. I was supposed to be taking a day trip to visit a friend, but icy road conditions have left me stranded. So pancake breakfast and PJ snuggles it is!
Speaking of icy, it occurred to me that I never posted here about my latest running adventures--and while not book-related, I do like to mention them from time to time, as
my half marathon post
got such a positive response last September. On January 10, I participated in the Winter Warrior half marathon relay with my friend Amanda and her husband. The race started at 4pm and it was a balmy -5 degrees with the wind chill. I only had to run two 2.6 mile legs of the race, but do you know what it feels like to run 5.2 miles in a -5 degree wind? Please enjoy this really attractive picture of me trying to get feeling back into my toes in between my two legs of the race: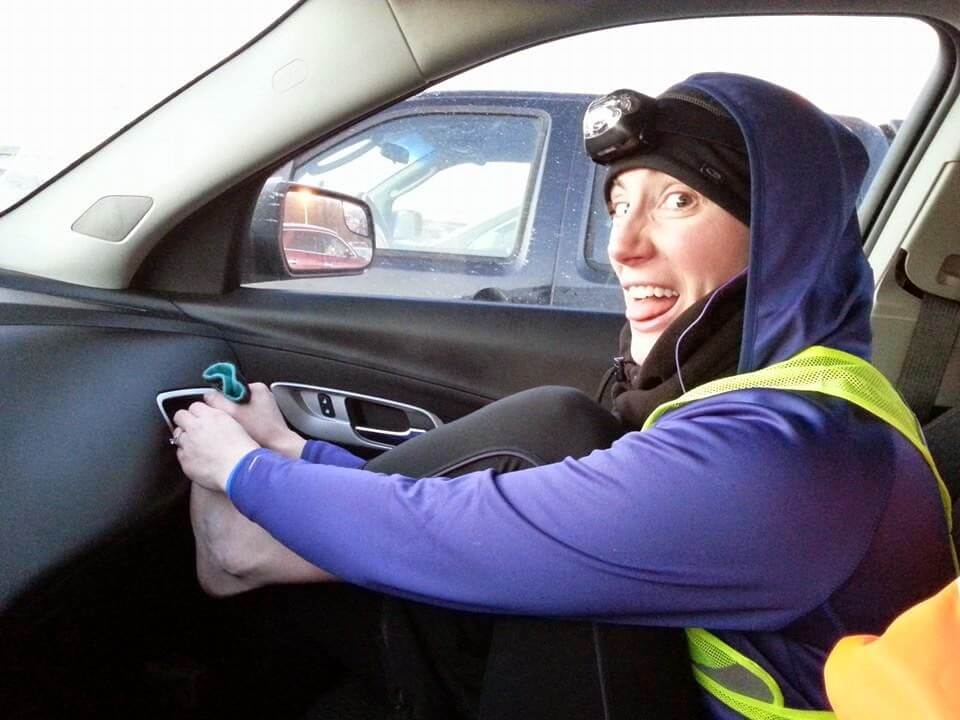 That said, we actually had a really great time, and I have plans to run the entire 13.1 miles on my own in the same race next year. Woohoo!
I also just signed up for my second half marathon--yes, redemption after my
less-than-ideal first half
will be mine! I'll be doing the first inaugural Mystic Half Marathon near my hometown turf in Mystic, CT on May 31. Training starts in early March, and I can't wait. It is going to be awesome to do this race in the area where I grew up!
Okay then, enough about running. Let's talk books! After
a week of overabundant reading options
, I managed to finish
The Girl on the Train
and
The Last Breath
. Still working on
Moby Dick
here and there. Just starting
Dead Wake
, I did pick up
The Book of Unknown Americans
from the library, and I also have
One Step Too Far
by Tina Seskis that I need to start for a February book tour. So, still lots of reading happening over here these days! These snowy conditions sure do help by making me want to stay inside and read.
Alrighty, back to my family time. Enjoy your Sunday, readers!
What are you up to today?