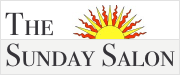 Hope everyone is having a good weekend! Let's talk about...
Winter.
Here in Rochester, we continue to endure this winter. There is no enjoying at this point, not when it's -26 degrees outside and when you walk to the mailbox the inner walls of your nostrils freeze together so that you are forced to breathe through your mouth (true thing that happened). Just enduring.
However, we are having a bit of a heat wave (highs in the 20s yesterday and today!), so I celebrated by going for my first outdoor run in about 2 weeks. The roads were completely unplowed, and I was trudging through snow drifts with every step, BUT GODDAMN IT I WAS OUTSIDE. It was glorious.
Hair.
Anyway, in order to spice up this winter, I did an exciting thing on Friday (at least, for me). I've never colored my hair before--nope, this redhead was au naturel. However, The Grays started to invade a few years ago (kids will do that), and I finally took drastic measures to do away with them. Thus, we now have the new-and-improved Well-Read Redhead:
Awkward closeup selfie because it's the only one I did that didn't seem completely awful. I take horrific selfies. This one makes me look like I have a huge nose, but we're going to roll with it. This picture actually makes the color look a little lighter than it is in real life.
This is a long caption.
(Did you think I'd go blonde or brunette or something? Heck no. Then I need a new blog name. PRIORITIES!)
I am loving my new darker shade. Something fun to keep things interesting during this loooong winter.
Reading.
As for what's new on the reading front: I have a tiny lull between tour books, so I'm smooshing in some library reads right now. Just started
Burial Rites
by Hannah Kent this week, and I am intrigued. I've also go
Summer House With Swimming Pool
by Herman Koch on my nightstand. And yes, I plan to finish Moby Dick sometime...soon-ish.
Confession: the way I have been choosing my library reads lately is to pull up the "Best/Favorites of 2014" lists from some of my favorite bloggers (like
Lovely Bookshelf on the Wall
,
Words for Worms
,
The Relentless Reader
, Book Hooked,
River City Reading
, and
Books Speak Volumes
, to name just a few) and check out the ones they recommend the most from last year. This method rarely fails me. Rock on, bloggers!
What are you up to this week, reading pals?