Title:
One Step Too Far
Author: Tina Seskis
Publisher: William Morrow
Publication Date: January 27, 2015 (first self-published in 2013)
Source: copy received for honest review through TLC Book Tours
Plot Summary from Goodreads:
A happy marriage. A beautiful family. A dream home. So what makes lawyer Emily Coleman--a woman who appears to have everything--get up one morning and walk right out of her life to start again as someone new?
Deliberately losing herself in London, Emily quickly transforms herself into Cat. Along with her new name, she finds a new home in a shared house in North London teeming with an odd assortment of flatmates, and a new job as a receptionist at a hip advertising agency. Finding easy kinship with the fun-loving Angel, her savior and new best friend, Cat begins to live on the edge, giddy with the euphoria of freedom and release.
Cat has buried any trace of her old self so well, no one knows how to find her. But she can't bury the past--or her own painful memories. As the days turn to months, thoughts of all she's left behind begin to consume her. She cannot outrun the ghosts that haunt her, no matter how hard she tries to elude them.
And soon, she'll have to face the truth of what she's done--a shocking revelation that may push her one step too far.
My Review:
This book gets a solid WOW from me. I am a sucker for anything with a good, mysterious twist at the end--especially one that is widely advertised right from page one. However, that sort of build up leads to mighty high expectations on my part. Luckily, they were 100% fulfilled here. When Emily's secret was revealed, I had an honest-to-God physical reaction--my stomach dropped, my jaw hit the floor, and I had to reread the climactic moment in the text over and over. What an emotional gut punch--this is not a book that I will soon forget.
However, I have to put forth my hesitation with how the "big twist" is kept from the reader. This is not a twist that you can feasibly guess as you read. (If you do guess it, congratulations, you are a wizard! Welcome to Hogwarts.) No, Seskis writes the novel in a way that is very deliberately misleading (though you won't realize it until the time comes). I'm struggling with how I feel about that. I've read a few reviews in which the reviewers were downright angry, as they felt deceived by the writing style. I wouldn't go that far. I wish that the twist was worked into the details of the plot a little more naturally, but honestly, the big reveal is JUST SO GOOD that I feel like I can't be mad. I mean really...when was the last time I read a book that gave me a true physical shock? That's admirable, right?
Plus, it's worth mentioning that the pacing and detail of the novel is very absorbing--I was caught up in Emily's world from the very beginning, and I enjoyed going along on her ride, even before her secret came to light. So this book stands alone as a great piece of fiction, even before you get to the climax.
What it all comes down to is: I'm giving the side-eye to how the big secret in this novel is revealed to readers. HOWEVER. The rest of the novel (and the twist itself) is so absolutely worth devouring, that I absolve it of all its sins. This is a truly captivating book that is guaranteed to generate a lot of debate with fellow readers!
As always, much thanks to Trish and TLC Book Tours for including me on this tour!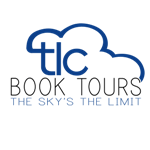 Want to find out more? Check out the other blogs on this book tour HERE. And connect with Tina Seskis on her website, Facebook, and Twitter.