Title:
I Never Promised You A Goodie Bag
Author: Jennifer Gilbert
Publisher: HarperCollins
Publication Date: May 15, 2012
Source: copy received for honest review through TLC Book Tours
Plot Summary from Goodreads:
When Jennifer Gilbert was just a year out of college, a twenty-two-year-old fresh-faced young woman looking forward to a bright future, someone tried to cut her life short in the most violent way. But she survived, and not wanting this traumatic event to define her life, she buried it deep within and never spoke of it again.
She bravely launched a fabulous career in New York as an event planner, designing lavish parties and fairy-tale weddings. Determined to help others celebrate and enjoy life's greatest moments, she was convinced she'd never again feel joy herself. Yet it was these weddings, anniversaries, and holiday parties, showered with all her love and attention through those silent, scary years, that slowly brought her back to life.
Always the calm in the event-planning storm--she could fix a ripped wedding dress, solve the problem of an undelivered wedding cake in the nick of time, and move a party with two days' notice when disaster struck--there was no crisis that she couldn't turn into a professional triumph. Somewhere along the way, she felt a stirring in her heart and began yearning for more than just standing on the sidelines living vicariously through other people's lives. She fell in love, had her heart broken a few times, and then one day she found true love in a place so surprising that it literally knocked her out of her chair.
As Gilbert learned over and over again, no one's entitled to an easy road, and some people's roads are bumpier than others. But survive each twist and turn she does--sometimes with tears, sometimes with laughter, and often with both.
Warm, wise, alternately painful and funny, I Never Promised You a Goodie Bag is an inspiring memoir of survival, renewal, and transformation. It's a tale about learning to let go and be happy after years of faking it, proving that while we can't always control what happens to us, we can control who we become. And instead of anticipating our present in a goodie bag at the end of an event, we realize our presence at every event is the real gift.
My Review:
I've read several good memoirs lately, and they have reminded me that their authors have a daunting job. How do you tell your life story
honestly
, and keep it
intriguing
, while also maintaining a tone that doesn't smack of
self-aggrandizement
? Balancing those three factors is no easy feat, because you can lose your reader quickly if any of them are off-kilter (especially that last one). Jennifer Gilbert's memoir impressed me though, because she manages that balance beautifully.
I Never Promised You A Goodie Bag
takes you on a candid journey through the highs and lows of Gilbert's life. She has some amazing life lessons to share, but she also makes it clear that she is still learning as life marches along. I appreciated that forthrightness, and Gilbert's sincere tone throughout the book is a big reason why I loved it.
Let's talk for a hot second about how amazingly resilient this woman is. She has faced some seriously devastating tragedies in her life, and the fact that she is now able to look back on them with such clarity is inspiring. Gilbert has suffered an attempted murder, countless heartbreaks, miscarriages...events that, by themselves, could totally sink someone for a lifetime. Yet she has managed to pull through, become a successful businesswoman/wife/mother, and write a memoir that allows her to effectively share what she has learned. If that's not uplifting, I don't know what is. Her final message is simple (
"You can't control what may happen to you in this life, but you can control who you want to be after it happens"
) but stirring...a good reminder for any difficult times in life.
Gilbert's story is sure to pull at your heart strings, because whether you're a daughter, mother, wife, girlfriend, or friend, there is some piece of her journey that you will find relatable. I was personally moved by the last sections regarding her struggles in pregnancy and motherhood. She speaks so meaningfully of the hopes and fears we have for our children--it immediately resonated within me. While I've never suffered the magnitude of trauma that Gilbert has, that doesn't mean her story is out of reach for me as a reader. She shares it in a way that clearly illustrates her frustration and pain, while also allowing you to relate it to it on your own level.
An added bonus here is that, among the harder subjects, you get some entertaining looks into Gilbert's job as an event planner in New York City. Her job is not predictable by any means, and she's worked with some...interesting clientele over the years. These tidbits add some levity, while also continuing to support the other, tougher stories at the heart of the book.
This is a fairly quick read (just over 200 pages), though not necessarily a "light" one. There are some tough subjects tackled here. But if you're in the mood for a memoir that will move and inspire,
I Never Promised You A Goodie Bag
is your next book. (And admit it, you're kind of intrigued by the title anyway.) I was going to offer up my copy for a giveaway, but sorry guys--it's too good. I'm keeping it for a re-read. NYAH-NYAH.
Much thanks to Trish and TLC Book Tours for including me on this tour!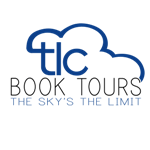 Check out the other blogs on this book tour HERE. And connect with Jennifer Gilbert on her website, Facebook page, or Twitter account.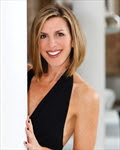 Have you read any inspiring memoirs lately?