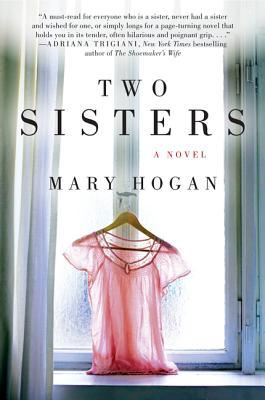 Title:
Two Sisters
Author: Mary Hogan
Publisher: William Morrow
Publication Date: March 4, 2014
Source: copy received for honest review through TLC Book Tours
Plot Summary from Goodreads:
One family, two sisters, a lifetime of secrets . . .
The third child in a family that wanted only two, Muriel Sullivant has always been an outsider. Short, dark-haired and round, she worships her beautiful blonde sister, Pia, and envies the close bond she shares with their mother, Lidia. Growing up in their shadow, Muriel believes that if she keeps all their secrets—and she knows plenty, outsiders always do—they will love her, too.
But that was a long time ago. Now an adult, Muriel has accepted the disappointments in her life. With her fourth-floor walk-up apartment and entry-level New York City job, she never will measure up to Pia and her wealthy husband, their daughter, and their suburban Connecticut dream home. Muriel would like nothing better than to avoid her judgmental family altogether. One thing she does quite well.
Until the day Pia shows up to visit and share devastating news that Muriel knows she cannot tell—a secret that will force her to come to terms with the past and help her see her life and her family in unexpected new ways.
My Review:
This novel is so good, but so inherently sad. I just wanted to give Muriel a big, giant hug the entire time I was reading. In the beginning, she seems to be a fairly self-assured, early-20's city dweller. She has her own place in New York City, a decent job, and is finally living away from her family, who always treated her as a bit of a fifth wheel. She's even come to terms with a lot of the body issues that plagued her as an adolescent. (Opening scene features her luxuriantly eating caramel popcorn during a Diners, Drive Ins, and Dives marathon--YOU GO, WOMAN!)
However, as the story unfolds, it becomes obvious that Muriel still has plenty of insecurities and doubts to overcome. As more of her family's secretive history is revealed, she has to continually rework her vision of herself among her parents and siblings. Even though the end result is rather empowering, still...I was sad. Not sure I've ever seen a female character more emotionally beat down by her family than poor Muriel.
I don't mean to scare you off by putting that nice dark cloud over Muriel's life. Actually, as her interactions with her family became continually more heart-wrenching, I found myself reading faster and faster. It's hard not to be sucked into her story. You want Muriel to triumph in the end, and there's always another little family mystery to uncover, so to call this a page-turner is entirely accurate (if admittedly cliched).
In my experience, family dramas can sometimes move a bit too slowly, primarily because the author spends extra time on minute details of the family background. However, in
Two Sisters
, every detail is compelling. Every chapter gives you something new to mull over. And if you ever thought your family was kinda messed up, I invite you to sample Muriel's world...she might have you beat.
As always, much thanks to Trish and TLC Book Tours for including me on this tour!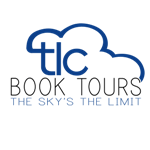 Check out the other blogs on this book tour HERE. And connect with Mary Hogan on her website, Twitter, and Facebook.