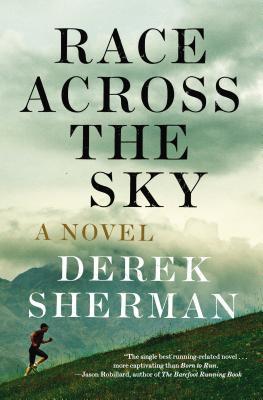 Title:
Race Across The Sky
Author: Derek Sherman
Publisher: Plume
Publication Date: July 30, 2013
Source: copy received for honest review through TLC Book Tours
Plot Summary from Goodreads:
Caleb Oberest is an ultramarathon runner, who severed all ties to his family to race brutal 100-mile marathons across mountains. Shane Oberest is a sales rep for a cutting-edge biotechnology firm, creating new cures for the diseases of our time. Shane has spent his life longing to connect with his older brother, but the distance between them was always too vast.
Caleb's running group live by strict rules, but Caleb is breaking one of them. He has fallen in love with a new member and her infant daughter. When Caleb discovers that the baby has a fatal genetic disease, he reaches out to Shane. On the verge of becoming a father himself, Shane devises a plan that could save this baby and bring his lost brother home. But to succeed, both brothers will need to risk everything they have. And so each begins a dangerous race that will push them past their boundaries, and take all of Caleb's legendry endurance to survive.
My Review:
This book is a pretty unique read. I was thrown off when I started it, because the stories of the two brothers (Caleb, the hermited ultramarathoner, and Shane, the family-man pharmaceutical sales rep) are so different. The chapters move back and forth between their POVs, and in the beginning, it was tough to see how a cohesive story was going to come out of these polar-opposite narratives. I enjoyed their individual stories, but even after their reason for reconnecting was explained early on, it took me until about halfway through the book to see them as part of the same plot. However, once that clicked into place for me, I got a lot more enjoyment out of the story.
I think part of why it was hard to see Caleb and Shane's journeys as the same story is because the author did an astounding job with the details of their individual lives. The description of Caleb's life as an ultramarathoner makes me feel motivated to read more about this lifestyle and "hobby" (if you can call it that). Sherman brings it to life in a way that's completely fascinating. (Especially for someone like me, who ran a mere 15k five years ago and have since declared it the crowning achievement of my athletic life. HA.)
On the flip side, Shane's work in the pharmaceutical industry opens up a lot of interesting conversations about the moral obligations of drug companies, who should make decisions on the development of new medicines, and whether pharma is bordering on "playing God" in some areas. Sherman obviously poured a lot of attention to detail into each brother's personal history, which significantly adds to the novel and will get your wheels turning (even if it does make it hard to envision the book's plot as a whole sometimes).
One thing I wish the author didn't do was throw in other POVs at random sometimes. For much of the novel, the chapters move between Caleb and Shane's perspectives. However, at unexpected times, I'd get the POV of Prajuk (one of Shane's colleagues) or June (Caleb's girlfriend). This seemed odd, given that the rest of the story was told by the brothers--and honestly, it made me think that it was laziness on the part of the author. He couldn't find a way to get a certain point across with his two primary narrators, so he brought in a secondary one for a short time to get the job done. It felt messy. Others may not care about this so much, but you probably know from past reviews that I'm rather discerning when it comes to uses of POV, so...take that for what it is.
In terms of plot action, I didn't feel much suspense or a feeling of true investment in the characters until about halfway through the book. Again, I think this is because so much time was being spent weaving Caleb and Shane's detailed lives together. However, around the midway point, I started to see where the real plot twists could begin, and that picked up the pace (pace! running pun? no? sorry.) for sure. I got sucked in then and enjoyed where the rest of the novel took me.
As you can see, this review is all over this place--but overall,
Race Across The Sky
was a one-of-a-kind, enjoyable read that was definitely worth my reading time. The specifics included about ultramarathoning and pharmaceuticals will stick with me for sure, and the action in the second half of the novel is completely worth the wait. (You just have to ask yourself if you're willing to be in limbo that long before it picks up.)
Much thanks to Lisa and TLC Book Tours for including me on this tour!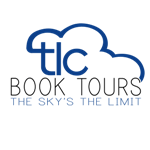 Check out the other blogs on this book tour HERE. And connect with Derek Sherman on his website.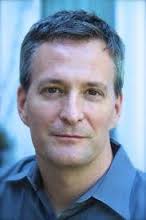 TLC Book Tours is offering up 3 copies of Race Across The Sky, which is pretty awesome of them, I'd say. Just use the Rafflecopter below to enter. US/Canada residents only please. Giveaway ends August 12, 2013!
a Rafflecopter giveaway