On my old personal blog, I used to do a monthly post recapping all of the books I read that month. I figured I'll continue that here, because even though I'm reviewing every book on the blog as I go, it's also nice to see what kind of progress I made over the last month. Here's what I read in August (three were pre-blogging, so I included Goodreads review links):
The Other Woman by Jane Green
(
here's my Goodreads review
)
The Immortal Life of Henrietta Lacks by Rebecca Skloot
(
Goodreads review
)
Still Alice by Lisa Genova
(
Goodreads review
)
Gold by Chris Cleave
(
blog review
)
Neverwhere by Neil Gaiman
(
blog review
)
Look Again by Lisa Scottoline
(
blog review
)
Definitely one of my more productive reading months this year! I know that's not much compared to many other bloggers, but I think many moms of babies/toddlers will agree that reading habits inevitably get harder to maintain when you have a crazy (though adorable) banshee running through your house 24/7. (Speaking of which, I saw
this excellent post
on Book Riot last week; mom book bloggers, check it out!)
I used to average about 75 books/year...now I'm closer to 50. But I'll trade those 25 books for time with my little banshee, no questions asked. Also, since this is still a new blog, I should warn you that I am also an obsessive mommy photographer, and any mention of my son requires me to immediately share a heart-melting photo of him (well, it melts mine, and so I naturally imagine it melts all others). Ooooo, here it comes!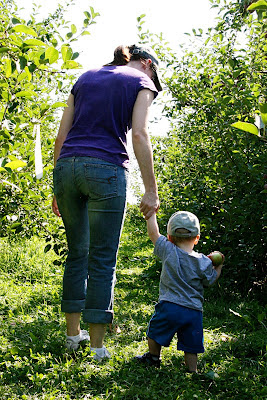 Le sigh.
Anywho. I'll end here by saying that I'm quite enjoying this book blogging venture so far. Thanks to all those that have welcomed me to the blogging community (book bloggers and book readers alike!). If you haven't yet, follow me on Twitter @TheWRRedhead...I'm still working on being witty in 140 characters or less. Twitter is not for the verbose.