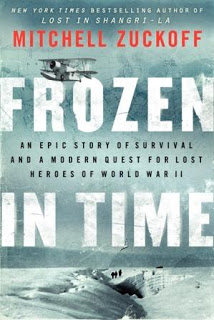 Title:
Frozen In Time
Author: Mitchell Zuckoff
Publisher: Harper
Publication Date: April 23, 2013
Source: ARC received for honest review through TLC Book Tours
Plot Summary from Goodreads:
On November 5, 1942, a U.S. cargo plane on a routine flight slammed into the Greenland ice cap. Four days later, a B-17 on the search-and-rescue mission became lost in a blinding storm and also crashed. Miraculously, all nine men on the B-17 survived. The U.S. military launched a second daring rescue operation, but the Grumman Duck amphibious plane sent to find the men flew into a severe storm and vanished.
In this thrilling adventure, Mitchell Zuckoff offers a spellbinding account of these harrowing disasters and the fate of the survivors and their would-be saviors. Frozen in Time places us at the center of a group of valiant airmen fighting to stay alive through 148 days of a brutal Arctic winter by sheltering from subzero temperatures and vicious blizzards in the tail section of the broken B-17 until an expedition headed by famed Arctic explorer Bernt Balchen attempts to bring them to safety.
But that is only part of the story that unfolds in Frozen in Time. In present-day Greenland, Zuckoff joins the U.S. Coast Guard and North South Polar--a company led by the indefatigable dreamer Lou Sapienza, who worked for years to solve the mystery of the Duck's last flight--on a dangerous expedition to recover the remains of the lost plane's crew.
Drawing on intensive research and Zuckoff 's firsthand account of the dramatic 2012 expedition, Frozen in Time is a breathtaking blend of mystery, adventure, heroism, and survival. It is also a poignant reminder of the sacrifices of our military personnel and their families--and a tribute to the important, perilous, and often-overlooked work of the U.S. Coast Guard.
My Review:
Two things initially drew my attention towards this book: first, it's Coast Guard-related (both my brother and stepbrother are Coasties, and I am exceedingly proud of them!). Second, I was intrigued by the unique blend of past-meets-present that Zuckoff proposed in the book's synopsis. Books that are purely nonfiction-historical usually don't grab me, but if that history is blended with a modern-day twist, I'm on board.
And let me tell you how happy I am that I tagged along for this ride.
Zuckoff's book reads like an intense, unpredictable docu-drama. I didn't think that a nonfiction book could keep me in my seat better than an action movie, but this one did. Zuckoff begins his narrative in November 1942, introducing us to the crew members of a Grumman Duck airplane that is soon fated to crash on Greenland's ice cap. From there, the chapters alternate between the story surrounding the Duck's crash, and the 2012 journey of Lou Sapienza, a man hell-bent on finding the remains of the Duck and bringing its crew members home. Zuckoff joined Sapienza's team as they traveled to Greenland for the search, so his accounts on that front are all first-hand.
The alternation between 1942 and 2012 is part of what makes the reading experience so intense. Zuckoff has a knack for ending a chapter precisely at a big turning point, which makes you want to tear through the next chapter so that you can get to the next part of the story. Except, he does the same thing to you at the end of the next chapter...and the next...and the next. Until it's 2am and suddenly you're wondering why you didn't go to bed yet.
As I mentioned before, I sometimes have a hard time keeping interest in historical nonfiction books, but Zuckoff's writing in the 1942 chapters was far from dry or boring. He takes care to make sure each crew member involved in the incident is thoroughly profiled. As a reader, this makes you feel not only like you know each person, but that you are with them as they struggle for survival on the ice: their failures and successes make you cringe and celebrate as they go. The trials and tribulations through which they had to persevere are astounding, and surely would have broken many weaker men and women. I have similar admiration for the hard work of the members of the 2012 search team. I felt invested in both stories--which sounds funny since they are true accounts, unaffected by my support or nonsupport--but it makes all the difference in terms of keeping your interest in the book.
The only wish I had for this epic tale was that a little more information could be provided about the 2012 Duck search. The search team's adventures on the ice are intense, but their story ends when the search is almost--but not quite--completed. I know this was likely done simply because that is as far as the search got before the book's publication, but what can I say--I'm a reader with big demands. Holding off on publication until just a tad more of the work was completed would have made me happy. I feel like I got so steeped in the search that I wanted to see it out all the way through to its total conclusion.
Final verdict? This book would be an absolutely fabulous movie. The story behind it is amazing, and highlights the bravery and dedication of America's wartime heroes. (For the record: I already sent a copy to my Coastie brother for his birthday, because I think he will find it pretty inspiring!) Plus, the determination of the 2012 search team is incredible. Jon Krakauer fans, rejoice--you just found your next must-read.
Much thanks to Trish and TLC Book Tours for including me on this tour!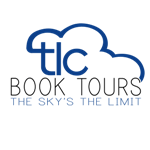 Check out the other blogs on this book tour HERE. And connect with Mitchell Zuckoff on his website, Facebook page, or Twitter account.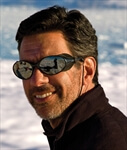 Also (because I'm full of goodies and links today), here's the book trailer:
Have you read any great nonfiction lately?