Hello, readers! I know, lots of radio silence around here lately. Let me assure you that I am reading a fabulous book right now (
The Goldfinch
by Donna Tartt), but it's eleventy billion (or 800) pages long, so it's taking me a rather long while to get through it. But never fear, reviews to come soon.
I am blogging today to share an idea that I'm super psyched about for this year. As you know, the only reading challenge I'm doing in 2014 is the
TBR challenge
. I am limiting myself to my print-book TBR, because I have a ton of unread books on my shelves at home. I have actually run out of shelf space at this point...and I refuse to consider giving away any books until I've actually read them. So a-TBRing I must go.
However, sometimes it is so overwhelming to pick from the giant pile of books that await me on my shelves. This is because my TBR pile is a mish-mash of many things: books I bought and have been dying to read for ages, books I randomly inherited from people who were clearing their shelves, classics that I bought and feel that I should read (but am not exactly dying to), etc.
Thus, imagine my excitement when I saw
this post on Book Riot
about making a
BOOK JAR
. Basically, write down the name of every book on your TBR, throw it in the jar, and randomly pull one every time you want a read from your TBR list. SO SIMPLE! YET SO FUN! (I know, it really doesn't take much to get me riled up.)
My book jar is really more of a...book baggie. Because I don't have a jar available, but I DO have lots of plastic baggies. I know, kind of lame. I will work on getting a jar.
It's like a bookish dime bag!
Maybe not.
Either way, it was really fun to pull my first TBR book out of the Book Baggie. Therefore, it is with great excitement that I announce my first TBR read of 2014: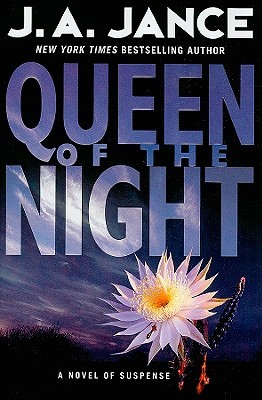 Queen of the Night by J.A. Jance!
Woohoo!! Review to come (once I finally finish
The Goldfinch
, of course...).
What are some fun ways that you choose your next read?