Title:
Man V. Nature
Author: Diane Cook
Publisher: Harper
Publication Date: October 7, 2014
Source: copy received for honest review through TLC Book Tours
Plot Summary from Goodreads:
A refreshingly imaginative, daring debut collection of stories which illuminates with audacious wit the complexity of human behavior, as seen through the lens of the natural world.
Told with perfect rhythm and unyielding brutality, these stories expose unsuspecting men and women to the realities of nature, the primal instincts of man, and the dark humor and heartbreak of our struggle to not only thrive, but survive. In "Girl on Girl," a high school freshman goes to disturbing lengths to help an old friend. An insatiable temptress pursues the one man she can't have in "Meteorologist Dave Santana." And in the title story, a long fraught friendship comes undone when three buddies get impossibly lost on a lake it is impossible to get lost on. In Diane Cook's perilous worlds, the quotidian surface conceals an unexpected surreality that illuminates different facets of our curious, troubling, and bewildering behavior.
Other stories explore situations pulled directly from the wild, imposing on human lives the danger, tension, and precariousness of the natural world: a pack of not-needed boys take refuge in a murky forest and compete against each other for their next meal; an alpha male is pursued through city streets by murderous rivals and desirous women; helpless newborns are snatched by a man who stalks them from their suburban yards. Through these characters Cook asks: What is at the root of our most heartless, selfish impulses? Why are people drawn together in such messy, complicated, needful ways? When the unexpected intrudes upon the routine, what do we discover about ourselves?
As entertaining as it is dangerous, this accomplished collection explores the boundary between the wild and the civilized, where nature acts as a catalyst for human drama and lays bare our vulnerabilities, fears, and desires.
My Review:
Potentially the best book I'll read in 2014. Just wanted to state that up front.
When was the last time I read a collection of short stories? (That question was going to be rhetorical, but I just looked it up, and it was
This Is How You Lose Her
by Junot Diaz, which I also loved. Why am I not reading more short stories??) Anyway, it's been too long, because Diane Cook has reminded me how amazing shorter works can be.
Each of the stories in this book tackle a different aspect of human nature. How do social status and power affect our animal instinct to survive? What is the stronger human desire, monogamy or strong offspring? If we come into good fortune, is it our obligation to share that with those less fortunate? The list goes on and on. (That's not an exaggeration, I will gladly show you the excessively long note on my iPhone that I created while reading and mulling everything over.) No matter what the focus, every story sucked me in immediately, and had my wheels turning all the way to the very end.
What makes these tales exceptional is that they are concisely written (no long, boring passages to pull you out of the action), but are still crafted in such a way that the "moral of the story" is not always obvious. You will most definitely be contemplating this book long after you put it down. (Or, you can do what I did, and start a Facebook message with another reader (Hi, Monika from
Lovely Bookshelf
!) to discuss all your philosophies and WTF moments along the way. This would be an amazing book club book for the discussion possibilities!)
If I had a choose a favorite story from the collection, one that is sure to stick with me, it's "Somebody's Baby." In it, new mothers are left in constant fear as an unknown man camps out in their yards and threatens to steal their babies. If I have ever read anything that better encompasses the intense worry that women have as mothers, I'm sure I don't remember it. "She felt shot at every day of her life since she'd begun having children." Yes, every bit of that one resonated with me. And even if that doesn't sound like it would be your particular favorite, I'm sure there's one in this collection that will touch you just as deeply.
I'm all done gushing. If you have any doubts left about my opinion on this book, I'd be amazed.
As always, much thanks to Trish and TLC Book Tours for including me on this tour!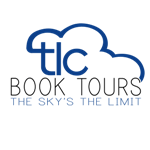 Check out the other blogs on this book tour HERE. And connect with Diane Cook on Twitter.