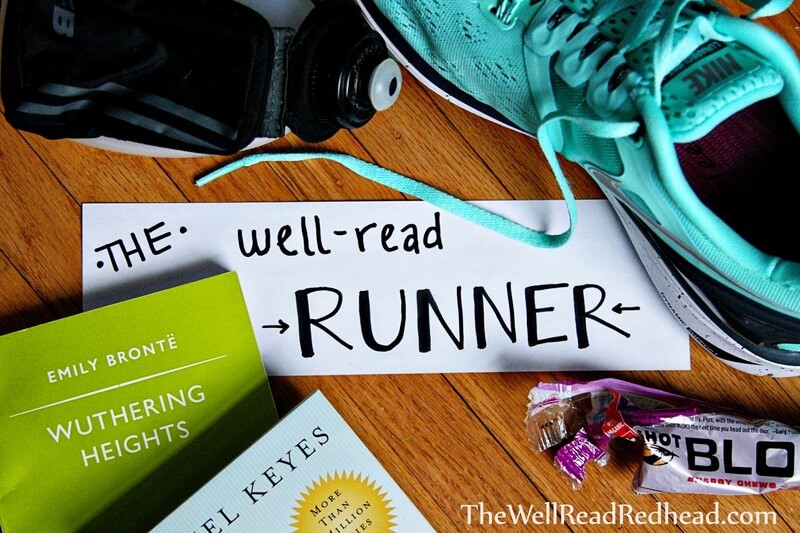 Hello, runner/reader friends! After taking over a month off from this feature after the
Mystic Half
, I'm back with a little update on my running activities of late.
After taking a much-needed break, I've been back in the saddle, just running for fun. I have a love-hate relationship with non-training runs. I love them, because it's nice to just go out, ignore the Garmin, not worry about pace or distance, take in the scenery. Sometimes when I'm in training, I'm so focused on whether I'm hitting race pace, or what direction I need to go in order to add that extra mile to my run, that I can't just enjoy the act of running. So, running-for-fun has been rather excellent in that regard.
However, when I don't have a training goal, I get lazy. It's hard to motivate myself to get up for early morning runs (the best time of day for me to fit them in). It's hard to push myself to do more than 2-3 miles at a time, if I know I don't have to. I don't want to lose the speed I've gained in race training, but it's hard to run speedy when you know you can just take it easy!
And so, new goals are now in place. They are:
1. Set a 5K PR before year's end.
I don't think this is a particularly hard goal, seeing as how last week, after a REALLY REALLY bad day, I went for a run and beat my 5K race PR (27:02) by OVER A MINUTE.
What?? I signed up for the Shoreline 5K in Hamlin, NY later this month, which is rumored to be fast and flat. Time to crush my sub-27:00 goal! I'm also registered for Vino and the Beasts obstacle run 5K next month (basically an excuse for my friends and I to drink wine while running?), as well as the Summerfest 5K in Mendon on Labor Day weekend, but that one is partially on trails (which I've never raced before), so I'm doing it without PR goals in mind.
2. Run at least 1 race that is longer than 5K before the end of the year.
This will likely be the
Monster Scramble 10K
in Rochester in October--one of my close friends was diagnosed with multiple sclerosis last year, and the race raises money for the National MS Society. I plan to fundraise like heck and run my heart out!!
3. Sign up for the 2016 Four Seasons Challenge.
Here's why I'm not going very long in distance for the rest of 2015--because 2016 is gonna be killer! I am dying to sign up for the Four Season Challenge, which requires you to run the 4 Rochester half marathons in one calendar year: Winter Warrior (January), Flower City (April), Shoreline (July), and Rochester (September). In addition to making me into a certified bad-ass, completing the challenge also means you get a gigantic, bling-bling medal at the end (in addition to the ones you get at the end of each race). I feel juuuuust a little crazy for doing this, but I am really stoked about it. I believe registration will be opening around my birthday, so I already hinted to my husband that this would be a great gift. ;)
So that's where I'm at. Even though I'm fairly confident in my ability to get a PR at Shoreline in a few weeks, I'll be working on some speed work before then...and pushing myself to get up for those 5am runs more often!!
Now that we're at mid-year, how are your fitness goals going?