Title:
Beside Myself
Author: Ann Morgan
Publisher: Bloomsbury
Publication Date: January 12, 2016
Source: copy received for honest review through TLC Book Tours
Plot Summary from Goodreads:
Beside Myself
is a literary thriller about identical twins, Ellie and Helen, who swap places aged six. At first it is just a game, but then Ellie refuses to swap back. Forced into her new identity, Helen develops a host of behavioural problems, delinquency and chronic instability. With their lives diverging sharply, one twin headed for stardom and the other locked in a spiral of addiction and mental illness, how will the deception ever be uncovered? Exploring questions of identity, selfhood, and how other people's expectations affect human behaviour, this novel is as gripping as it is psychologically complex.
My Review:
If you like thrillers, family dramas, and complex psychological mysteries...I have a book for you to read, my friends!
I asked to review
Beside Myself
because the description intrigued me--haven't we all heard stories about identical twins who try to pull one over on their parents/teachers/friends by swapping identities for a day or two? I was interested in how Morgan would be able to pull off such a swap for an entire lifetime. How could you convince the twins' entire family (and me, the reader) that they are able to swap places for that long without anyone knowing?
Not only did Morgan make this entirely believable, but she did so to the point where it was disturbing. I was devastated and angry for Helen as her sister Ellie slowly usurped every bit of her life: friends, social standing, intelligence, and bright future included. However, the novel slowly opens up into a much more complicated story that goes beyond Helen's loss of self. I was worried that this book would eventually become too narrowly focused, but Morgan introduces a whole host of mysterious elements that kept me engaged to the very end.
This book becomes much more than a tale of two estranged sisters. In the end, you're left grappling with questions about mental illness, identity (how much is genetics, or personality, or environment-based?), and loyalty.
Great twists, beautiful writing, unexpected questions to ponder...this one is a good bet, reader friends!
As always, much thanks to Lisa and TLC Book Tours for including me on this tour!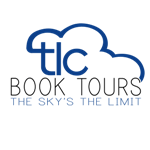 Want to find out more? Check out the other blogs on this book tour HERE. You can also connect with Ann Morgan via Twitter or her website.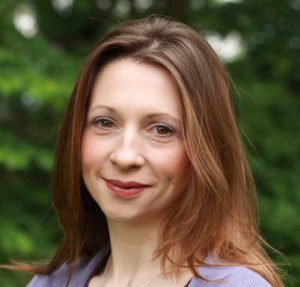 GIVEAWAY TIME!! TLC Book Tours is giving away one copy of Beside Myself to one of my lucky readers. US/Canada entrants only. Giveaway ends 1/21/16. Enter with the Rafflecopter below!
a Rafflecopter giveaway