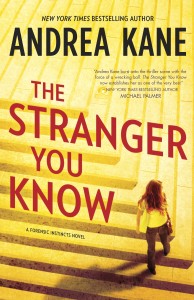 Title:
The Stranger You Know
Author: Andrea Kane
Publisher: Harlequin MIRA
Publication Date: September 24, 2013
Source: copy received for honest review through TLC Book Tours
Plot Summary from Goodreads:
It begins with a chilling phone call to Casey Woods. And ends with another girl dead.
College-age girls with long red hair. Brutally murdered, they're posed like victims in a film noir. Each crime scene is eerily similar to the twisted fantasy of a serial offender now serving thirty years to life-a criminal brought to justice with the help of Forensic Instincts.
Call. Kill. Repeat. But the similarities are more than one psychopath's desire to outdo another. As more red-headed victims are added to the body count, it becomes clear that each one has been chosen because of a unique connection to Casey-a connection that grows closer and closer to her.
Now the Forensic Instincts team must race to uncover the identity of a serial killer before his ever-tightening circle of death closes in on Casey as the ultimate target. As the stalker methodically moves in on his prey, his actions make one thing clear: he knows everything about Casey. And Casey realizes that this psychopathic won't stop until he makes sure she's dead.
My Review:
How could I say no to reviewing
The Stranger You Know
? IT'S A BOOK ABOUT REDHEADS! Okay, redheads getting brutally raped and murdered, yes...but still. The poor redheads. I had to read it for them.
The Stranger You Know
is the third installment of Andrea Kane's Forensic Instincts series. Normally, I am very anti-reading-out-of-sequence (I have not read the first two books), but in this case, I was assured that the novel can stand alone. Given the intriguing subject matter, I decided it was worth the risk.
In the end, I have to say I was a bit disappointed. I tried so hard to love this book--really I did! But there were a lot of plot elements that, when put together, gave me an overall feeling of discouragement by the time I reached the conclusion. The first issue for me was that this book was difficult to get into without having read the other two. I spent the first third of the novel trying to put together everyone's backstories, and even with the details that were provided, I was left feeling that the characters were underdeveloped. This was certainly because I was not privy to the events that had happened in the first two novels. So, my first recommendation would be to start with Book 1 if you're going to jump into the Forensic Instincts world.
My second issue was the lack of subtlety and surprise. As a thriller/mystery, I expected more of this. However, there was never much question as to who the killer was and who their next victim would be--I never felt startled by any "big" revelations. Even the ending felt obvious, quick, and unsuspenseful.
Related to this was the fact that there are way too many convenient elements to this plot. This is especially highlighted by the characters of Claire and Ryan. Claire is a psychic of sorts, and every time a new victim was murdered, she would immediately get a psychic vision that alerted her to the crime. How convenient for the team! Ryan, on the other hand, is a techno-wizard who is able to immediately throw together a technological device that gets the FI team out of every tough spot they end up in. Need to intercept phone calls from an unknown cell phone? Done. Need to trace phone calls more quickly than the police department? Done. Need a distracting mechanical mouse? (Yeah.) Done. Between Claire and Ryan, I felt like the rest of the team never had to do any work, because they conveniently were able to solve so many major issues with their so-good-its-not-quite-believable abilities.
Ugh, I am being a Debbie Downer here. Some
good
stuff to highlight: the plot is fast-paced, so even if it did lack suspense for me, it was never slow or boring. The crimes being committed are truly horrifying, so if you're looking for a thriller that chills you, it will surely do that. And if you enjoy a lot of the TV crime series (SVU, Criminal Minds, etc), my guess is that you will like the banter and comraderie amongst the FI team members.
I know, I've been really hard on this one. I will say that I've seen many other wonderful reviews for this book, so perhaps we chalk it up to "this just wasn't for me". I also strongly suspect that I would have enjoyed it more if I had read the first two in the series beforehand. But, what's done is done, and in the end,
The Stranger You Know
did not blow me away.
Despite all that, as always, much thanks to Lisa and TLC Book Tours for including me on this tour!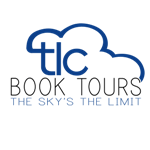 Check out the other blogs on this book tour HERE. And connect with Andrea Kane on her website.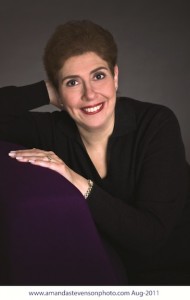 GIVEAWAY TIME!
Just because this one isn't going on my favorites list, doesn't mean it won't be on yours. TLC Book Tours is offering a copy of The Stranger You Know to one lucky reader of my blog. Just fill out the Rafflecopter below to enter! Entries are for US/Canada residents only and contest closes 10/29.
a Rafflecopter giveaway