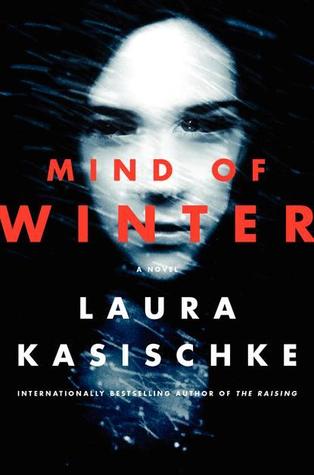 Title:
Mind of Winter
Author: Laura Kasischke
Publisher: Harper
Publication Date: March 25, 2014
Source: copy received for honest review through TLC Book Tours
Plot Summary from Goodreads:
On a snowy Christmas morning, Holly Judge awakens, the fragments of a nightmare-something she must write down-floating on the edge of her consciousness.
Something followed them from Russia.
On another Christmas morning thirteen years ago, she and her husband Eric were in Siberia to meet the sweet, dark-haired Rapunzel they desperately wanted. How they laughed at the nurses of Pokrovka Orphanage #2 with their garlic and their superstitions, and ignored their gentle warnings. After all, their fairy princess Tatiana-baby Tatty-was perfect.
As the snow falls, enveloping the world in its white silence, Holly senses that something is not right, has not been right in the years since they brought their daughter-now a dangerously beautiful, petulant, sometimes erratic teenager-home. There is something evil inside this house. Inside themselves. How else to explain the accidents, the seemingly random and banal misfortunes. Trixie, the cat. The growth on Eric's hand. Sally the hen, their favorite, how the other chickens turned on her. The housekeeper, that ice, a bad fall. The CDs scratched, every one.
But Holly must not think of these things. She and Tatiana are all alone. Eric is stuck on the roads and none of their guests will be able to make it through the snow. With each passing hour, the blizzard rages and Tatiana's mood darkens, her behavior becoming increasingly disturbing and frightening. Until, in every mother's worst nightmare, Holly finds she no longer recognizes her daughter.
My Review:
I can't say too much about Mind of Winter without giving away all the good stuff. What I can say is that this is a novel that will creep up on you. Emphasis on "creep" (in all its various forms).
Honestly, when the novel opened, I was more annoyed with Holly's character than anything. It's Christmas morning, she overslept, and she had a nightmare. She keeps thinking that "something followed them home from Russia" when she adopted her daughter Tatiana 13 years ago. She's haunted by this idea, and feels that she needs to write it down. But she keeps repeating it over and over...and never writing it down. So yes, I was annoyed, and wondering when we were going to move from repetitive to something more compelling.
However, after a while I realized that this was not your typical thriller. Once I was about 60% into the book, it dawned on me that something was just...wrong. At this point, Holly and her daughter are housebound alone on Christmas day because of a blizzard that has descended on their town. Something about Holly is off-kilter. Straight-up odd, in some cases. For example, she never, in the last 13 years, has brought her daughter to a doctor for anything. No well visits, vaccinations, etc. And she alternates so quickly between being a happy, doting mother, and being freakishly angry with Tatiana.
Little things like this continue to build, until before you know it, you are thoroughly unsettled by the entire situation. What starts as an ordinary Christmas day slowly becomes downright horrifying. And the transition is so gradual, you'll never see the ending coming--which is the best part. It's one of those endings that makes you want to go back and re-read the entire book, because it changes EVERYTHING.
Mind of Winter
is sneaky, y'all. Don't let the seemingly bland beginning fool you, because this is a Christmas celebration that will haunt you for a looooong time.
As always, much thanks to Trish and TLC Book Tours for including me on this tour!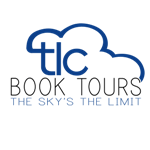 Check out the other blogs on this book tour HERE. And connect with Laura Kasischke on her website.