Pretty short recap this month! Busy with these two crazy faces: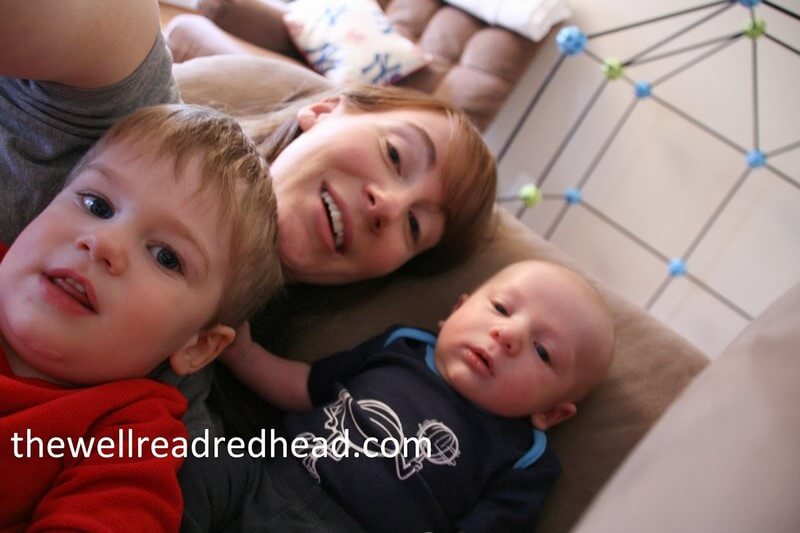 Sorry I look drunk here. My drunk face and my tired face are very similar. I don't condone drinking while parenting. Except maybe in extreme cases...?
I'd say those are two very nice reasons for being MIA, wouldn't you? :) It also doesn't help that I decided to jump into 2014 with a nice 800-page chunkster (review coming this week!), so I'm hoping for more frequent review posts here soon.
I only read 2 books in January!
The Stork Reality
by Malena Lott, and
What I Had Before I Had You
by Sarah Cornwell.
I don't think it's fair to do a best/worst book of the month when I've only read two, but...I really loved one of them, and thought the other one was just meh, so you figure it out.
On the horizon for February: my first review from my
TBR Book Baggie
, some bookish love, and a fun giveaway. Also, maybe temperatures above -10 so I can start going for outdoor runs? Whatchoo think, Mother Nature?
Stay warm, mah babies!