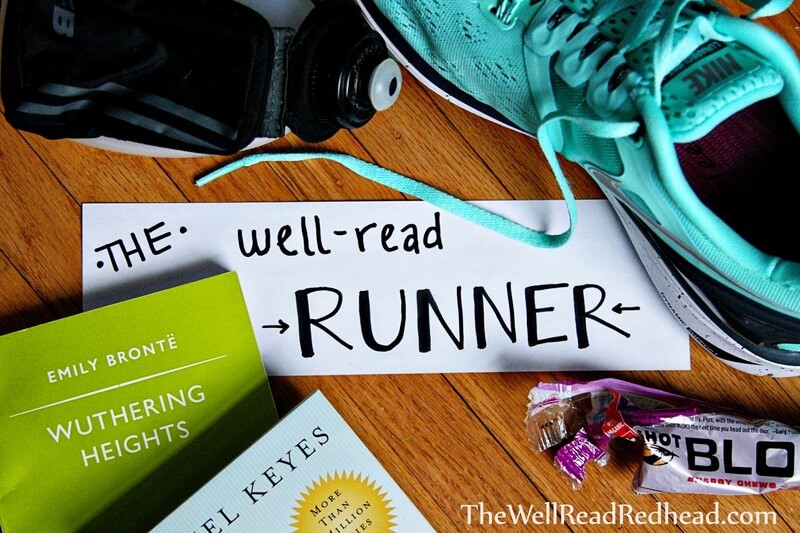 Hi, running friends! As I continue training for the
Flower City
Half Marathon (part 2 in my year-long Rochester
Four Seasons Challenge
), I can't help but think about future races. I KNOW, I already have this year basically booked...why am I already thinking ahead to 2017?? But knowing that this year will be dominated by my first marathon has me considering what 2017 will be dominated by...and what races will be the highlights of my next few years as a runner.
With all this thinking going on, I decided to share with you my top 5 dream races...the bucket-list events that I can't wait to tackle sometime, whether it's in a year or 20 years.
1. Bermuda Half Marathon (or Marathon)
Basically: the whole island. Haha!
Bermuda is one of my favorite places (I traveled there twice in high school for marine science research trips, and once on a cruise in 2009), and when I heard they have a marathon and half, it became my first bucket-list race. The marathon is two loops of the half, so I'd be totally okay with just doing the one loop...it's only a 20-square-mile island, after all! :) Plus, 13.1 fewer miles running means easier recovery time on the beach!
2. Chicago, NYC, or Marine Corps Marathon
Start of the Marine Corps Marathon (from marathontours.com)
I know, weird that I am listing all three of these together, but I'd really be okay with doing at least 1 of the 3. All three of them are iconic, enormous American marathons, in cities that I have visited and loved, and the experience of such an event would be amazing. I'm not really sure how many marathons I have in these legs, so I don't expect to do all three...but I've been toying with the idea of entering the lotteries next year and seeing if I can get a spot in one.
3. Sehgahunda Trail Marathon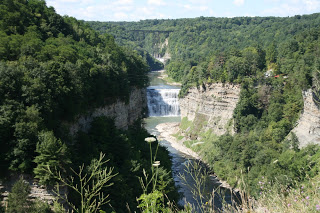 Letchworth State Park during a visit we made there last August
A choice close to home! This one will be several years in the making. Sehgahunda takes place in Letchworth State Park in Mt Morris, NY...about 45 minutes from me here in Rochester. Letchworth is gorgeous and has been called "the Grand Canyon of the East". As such...you can imagine what the trails are like! Sehgahunda has been featured in Runner's World as one of the best trail races in America. It's also, from what I hear, incredibly difficult. This will require me to not only get marathon trained, but also trail-ready.
4. Ragnar Relay
Have wanted to do one of these for years!! They are very expensive and hard to coordinate though, given that you need 12 people on your team. Even so, I'm hoping to one day get some friends together and complete one. Ragnar Adirondack is closest to home, but I've also looked into Ragnar Cape Cod and Ragnar DC.
5. Rock n Roll Las Vegas Half Marathon (or Marathon)
from running.competitor.com
Running down the Vegas strip at night? Yup, I want to go to there.
*Bonus: the Boston Marathon
Because of course. However, I have zero illusions about my ability to BQ at this point in time, so this is a very distant dream...one that might be best accomplished when I get older (and the qualifying time goes up). :)
Have you run any of these races? What are YOUR dream races?