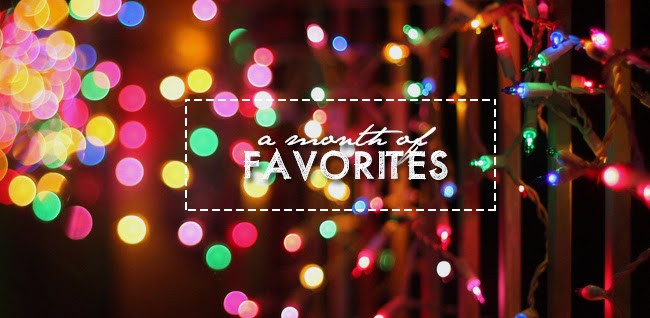 Gooood morning, reader friends! It is December 1, and instead of posting a monthly wrap-up for November, I am jumping into the
Month of Favorites
event, hosted by
Estella's Revenge
,
GirlXOXO
, and
Traveling with T
. All month, we'll be discussing our favorite books (and book-related things) from 2014. Since I always do a best-of list at the end of each year, I figured this would be a great way to do it...just all month long instead of one day, because I know you can't get enough of me.
Today we're doing a bit of an introduction:
"About YOU and Your Reading this year (eg. fave genre, fave author, how you read (percentage (%) physical, eReader, audiobooks), when you read, what genre did you read the most from this year, which author was most prolific on your reading list, how many books did you read, give us a clue about what your fave book read this year is – but don't tell us – let us guess!)"
Well, most of you know a lot about me already, but here goes...
Favorite genre:
If I had to pick one (ridiculously broad) genre, it would be contemporary fiction.
Favorite author:
Can't just pick one! Stephen King, Jodi Picoult, Jon Krakauer, Audrey Niffenegger, Emily Giffin, Michael Pollan, Gillian Flynn...I'll stop there.
How I Read in 2014:
I broke this into a few different categories.
1. Total books read:
43 (so far!)
(My goal was 40, so I am patting myself on the back.)
2. E-book vs Paper
I read 14 e-books, 28 paper books, and 1 audiobook. This will come as no surprise, given my
struggles with e-reading
earlier this year.
3. ARC/Tour Books vs. "Free Range Reading"
I read 15 ARCs/tour books and 28 books of my own choosing. I made an effort to cut back on ARCs this year, and it seems I did well! I am looking forward to a few more in 2015 though. Ready to get my early-reviewing hat back on.
4. Most-Read Genres
21 contemporary fiction, 11 young adult, 5 nonfiction, 3 women's fiction, 2 classics, 1 mystery/thriller.
This, of course, is based on my subjective decision on what falls into each of those genres (a mystery can be contemporary fiction too, but I had to choose one category for each book read). I was originally surprised at how much YA was there, but then I remembered the
Rochester Teen Book Festival
--that explains that!
When I read:
In tiny snippets! That's how it feels these days. I often wake 10-15 minutes before the kids and my husband, just to get a few pages in at the start of the day. I used to read in the afternoon when Small Fry and Tater Tot had overlapping naps (90 glorious minutes! Shared with housework, but still)...HOWEVER, Small Fry no longer naps. So now I usually read while snuggling with him on the couch for about 15 minutes during an episode of Dinosaur Train. :) At night, my husband and I spend as much time together as possible after the kids go to bed, so I usually don't pull my book out until he goes to sleep...and manage about 3 pages before I conk out myself. Ha! But I maximize my reading time as much as possible...and have been known to pull my book out if I end up in a long line at the dentist, or the grocery store, or the post office...
As for my favorite book of the year?
I generally don't pick one favorite for the year--my M.O. is to make a top 10 list (in no particular order), because I find it too hard to choose only one. However, I've already started thinking about my list, and unsurprisingly, it's mostly contemporary fiction novels. If you have any guesses on what I loved the most, leave them in the comments!
Here's to a month of favorites, my friends! How did YOU read this year?