Wow, I posted 3 times in the month of July. Ouch!! Ah well, you know my story these days, I won't repeat it. But lots of fun is being had in the Redhead household this summer, and needless to say, I've been outside playing with the kiddos a lot more than I've been inside blogging! We did a little family vacation last week, had several beach/pool days, many zoo/museum/park trips, and also celebrated Small Fry's 3rd birthday.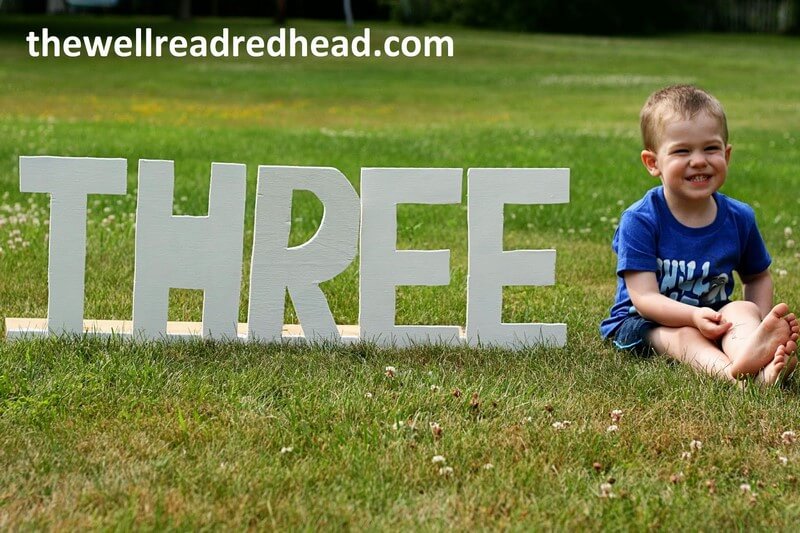 When did this happen? Le sigh.
I've also continued my half marathon training...which is getting JUST A TAD more difficult as time goes on...but I'm impressed with myself! I did a 7 miler yesterday, which is the longest I've run since 2008 (wowza). Mileage is getting up there, but so far my knees haven't exploded, so I'm doing well.
Anyways, even though it was a light month, let's recap book activities in July...
In July I read 2 books:
Save Yourself
by Kelly Braffet
The One and Only
by Emily Giffin (review coming soon!)
I also jumped into the
Six Degrees of Separation
meme, which I would love to do again soon. Anyone know what the August book is?
I know I said I was going to finish
Gone With The Wind
last month, but I'm still working on it! About 200 pages to go. I WILL finish it this month. It's been worth the wait though, trust me. Beyond that, I'm looking forward to finally getting a chance to read
We Were Liars
by E. Lockhart...I've heard so many amazing things about that book already!
What are you reading these days, friends??