March: in like a lion, out like a lamb. BAAAAAAAAAAA.
Nothing like a little sheep humor to start your morning.
You probably remember that
I had a rather terrible February
. So March didn't start on the highest of notes. But I am happy to say, it did improve. Even though we battled some colds in our house, the illness seems to be mostly gone (knock on wood), the snow is melting, the birds are chirping...SWEET JESUS, it's springtime! FINALLY!
Not to mention that Small Fry was rather adorable this weekend, hunting for Easter eggs with us outside: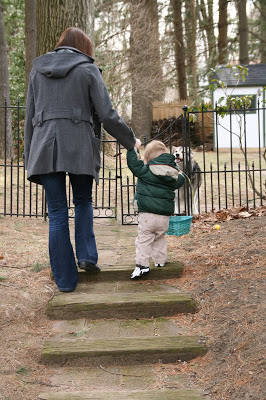 Overall, I am just feeling VERY excited for the warm weather to roll in, which of course means more time to read OUTSIDE, in the sun. Woot!
The March 2013 Fave/Least Fave honors were hard to choose this month (especially for Favorite)...I read a lot of good books! The honors go to:
March 2013 Favorite: The Storyteller by Jodi Picoult
March 2013 Least Favorite: The Four Ms. Bradwells by Meg Waite Clayton
In total, I read/reviewed 7 books:
Be Happy Without Being Perfect
by Dr. Alice Domar
The Four Ms. Bradwells
by Meg Waite Clayton
The Trajectory of Dreams
by Nicole Wolverton
I'll Take What She Has
by Samantha Wilde
The Storyteller
by Jodi Picoult
The Tiger's Wife
by Tea Obreht
Evil Water
by Inger Wolf
Plus one review of a past read:
The Night Circus
by Erin Morgenstern
I also posted one new
Small Fry Saturday Review
of
Chicka Chicka Boom Boom
by Bill Martin Jr and John Archambault.
In other book talk, I recapped
my epic meeting with Jodi Picoult
, I told you
why modern women's fiction is my jam
, we talked about
my beef with Hollywood
, this place got a
facelift
, we
Bloggiesta'd
, I
introduced you to Alexis
, and I got
drugged by a librarian
. Busy freakin' month.
Here's to springtime! Hope you all have a fabulous April.