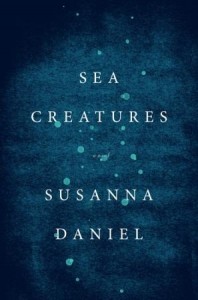 Title:
Sea Creatures
Author: Susanna Daniel
Publisher: Harper
Publication Date: July 30, 2013
Source: copy received for honest review through TLC Book Tours
Plot Summary from Goodreads:
When Georgia returns to her hometown of Miami, her toddler son and husband in tow, she is hoping for a fresh start. They have left Illinois trailing scandal and disappointment in their wake: Graham's sleep disorder has cost him his tenure at Northwestern; Georgia's college advising business has gone belly up; and three-year old Frankie is no longer speaking. Miami feels emptier without Georgia's mother, who died five years earlier, but her father and stepmother offer a warm welcome-as well as a slip for the dilapidated houseboat Georgia and Graham have chosen to call home. And a position studying extreme weather patterns at a prestigious marine research facility offers Graham a professional second chance.
When Georgia takes a job as an errand runner for an artist who lives alone in the middle of Biscayne Bay, she's surprised to find her life changes dramatically. Time spent with the intense hermit at his isolated home might help Frankie gain the courage to speak, it seems. And it might help Georgia reconcile the woman she was with the woman she has become.
But when Graham leaves to work on a ship in Hurricane Alley and the truth behind Frankie's mutism is uncovered, the family's challenges return, more complicated than before. Late that summer, as a hurricane bears down on South Florida, Georgia must face the fact that her choices have put her only child in grave danger.
Sea Creatures is a mesmerizing exploration of the high stakes of marriage and parenthood, the story of a woman coming into her own as a mother, forced to choose between her marriage, her child, and the possibility of new love.
My Review:
Love and loss and hurricanes, OH MY. This might be one of my favorite books of the year so far, friends. TAKE NOTE!
Sea Creatures
, for me, is the perfect blend of serious literature, family drama, and captivating page-turner. I mean, read that description...is there anything NOT included? Difficult motherhood issues, strained marriage, death of a parent, job loss--the list goes on. I was never bored reading through Georgia's journey, that's for sure. I think it can be risky for an author to attempt so many issues in one book, but Susanna Daniel has a knack for putting together this menagerie of scenarios in a way that is both entertaining and thought-provoking. I never felt overwhelmed, and each situation was given enough page time that it didn't feel peripheral. The end result is a novel that constantly keeps your wheels turning, and who doesn't want that?
The characters are wonderfully complex, and as a reader you often get the feeling that you might know them better than they know themselves. I was forever trying to figure each of them out--their personal motives, their flaws, and their next moves. Georgia and Charlie (the loner artist mentioned in the description) certainly had one of the most interesting relationships. They have a push and pull with each other that becomes the centerpiece of their growth as characters during the novel. And as a reader, I felt that push and pull quite a bit: did I want them to be friends? Lovers? Father/daughter-ish? I couldn't decide, but I found myself quite pleased with how they ended up by the conclusion of the book.
Equally interesting is the relationship between Georgia and her husband Graham. Daniel does an amazing job of slowly opening the chasm between them as the novel moves along. Disagreements between them that seem relatively small at in the beginning eventually grow into issues that I never saw coming. Yet again, even though I wasn't sure what direction they would take, by the end of the book I was impressed with how well their story came together.
And Frankie (Georgia's 3-year-old son)...what a compelling little boy. You guys know I have a soft spot for well-written child characters, and Frankie is certainly one of them. Those of you that are mothers will be especially hard-pressed not to have your hearts melt as you follow his progress throughout the novel.
I could write about this book for days, but for respect of your time, I won't. There's so much going on with each character, so many unexpected twists, so many complex relationships--you'll just have to trust me. If you need your next un-put-down-able novel,
Sea Creatures
is it.
Much thanks to Trish and TLC Book Tours for including me on this tour!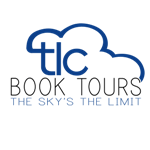 Check out the other blogs on this book tour HERE. And connect with Susanna Daniel on her website, Facebook, and Twitter.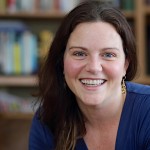 We're over halfway through the year, peeps--what have been some of YOUR favorite reads so far?