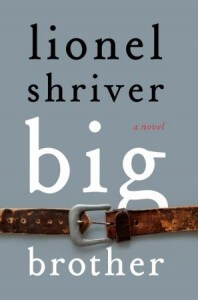 Title:
Big Brother
Author: Lionel Shriver
Publisher: Harper Collins
Publication Date: June 4, 2013
Source: copy received for honest review through TLC Book Tours
Plot Summary from Goodreads:
For Pandora, cooking is a form of love. Alas, her husband, Fletcher, a self-employed high-end cabinetmaker, now spurns the "toxic" dishes that he'd savored through their courtship, and spends hours each day to manic cycling. Then, when Pandora picks up her older brother Edison at the airport, she doesn't recognize him. In the years since they've seen one another, the once slim, hip New York jazz pianist has gained hundreds of pounds. What happened? After Edison has more than overstayed his welcome, Fletcher delivers his wife an ultimatum: It's him or me.
Rich with Shriver's distinctive wit and ferocious energy, Big Brother is about fat: an issue both social and excruciatingly personal. It asks just how much sacrifice we'll make to save single members of our families, and whether it's ever possible to save loved ones from themselves.
My Review:
I'm sure I'm not the only person who was completely enthralled-slash-disturbed by
We Need To Talk About Kevin
--arguably Lionel Shriver's most well-known novel. I've also read one of her lesser-known books,
Game Control
(not published in the US, so harder to get your hands on...which is half the attraction). That novel took a totally different, almost supernatural, bent, but still highlighted Shriver's ability to pair wider social issues with family drama. So I was pretty excited for the opportunity to review her latest,
Big Brother
.
This is one of those books that I'm going to have a hard time reviewing holisitically, because I'm still so focused on the ending. The ending! Shriver takes such a risk with the way she ties up this novel. I could see it being a bit polarizing--some readers are going to love it, others...maybe not. Personally, I loved it, because it turned the POV of the novel completely on its head, leaving me with so much to think about after I finished the last page. This is not a shocking ending a la
Kevin
--it's much more thought-provoking than gasp-inducing. But given the heavy subjects in
Big Brother
, I think that was more than appropriate.
Okay, I'll stop getting ahead of myself (plot-wise). As I read Big Brother, I kept asking myself, "Is this a novel about family? Or is this a novel about obesity, as a societal issue?" In the end, I'd say it's both, but the family relationships at its core certainly take center stage. I could spend all day analyzing the dynamics between the narrator (Pandora) and her family. Fletcher, her husband, is a major control freak (especially concerning food). Tanner, her stepson, wants to drop out of school to be a screenwriter. Cody, her stepdaughter, is meek and withdrawn. And of course there's Edison--her older brother, a successful musician last seen at a strapping and handsome 163 pounds, who shows up on her doorstep weighing in at 386 with no job or home to speak of.
Get these five people in a house together, and LET THE CRAZY FLY. I could write a full review on the ins-and-outs of each of their relationships by themselves (but I won't, you're welcome). That's half the fascination I had with this novel--trying to figure out what made each character tick. Often, when authors make their characters so unique, I have a hard time finding them believable, but that was absolutely not the case here. Shriver makes her characters unconventional without taking the turn towards unrealistic.
This book does touch strongly on the idea of obesity as a social issue, but I'd say that is ancillary to the individual struggles of the characters. What I mean is, Pandora, Edison et al are forced to consider how Edison's obesity is viewed by the rest of the world, because every time they go out, it affects them. But in turn, it also affects their individual thoughts and behaviors--thus complicating their familial relationships. This novel isn't meant to be a diatribe about the issue of weight in America, but it will make your wheels turn about it as you view it through the eyes of Pandora's family.
In short,
Big Brother
did not disappoint, and my need to read all of Shriver's novels continues. Unique characters + family brouhaha + social problems = WIN. Now go read it, and tell me what you think of that ENDING!
Much thanks to Trish and TLC Book Tours for including me on this tour!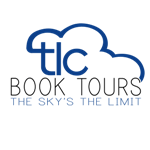 Check out the other blogs on this book tour HERE. And connect with Lionel Shriver on her Facebook page.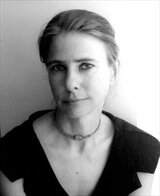 Have you read any good fiction lately that takes on an important social issue?